"German Motorsport Will Die" – Schumacher Urges FIA to Preserve German Racing Heritage
Published 03/17/2020, 3:13 PM EDT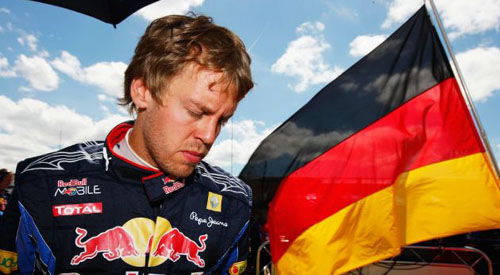 ---
---
Former F1 driver Ralf Schumacher painted a grim picture regarding motorsports in Germany. The German revealed the current issues plaguing the junior Formula series. F1's future in the country which gave birth to the greatest driver of all time is in dire straits.
ADVERTISEMENT
Article continues below this ad
F1 in Germany – on the brink of extinction
Germans are the most dominant nationality in F1 history. Michael Schumacher – the driver with the most wins and F1 World Championships is from the fatherland. So is Sebastian Vettel, who followed in his idol's footsteps to win multiple world titles on the trot.
ADVERTISEMENT
Article continues below this ad
However, the country's influence over the sport extends beyond drivers. The Current Constructors Champions – Mercedes are also a German team. Based in Stuttgart, Mercedes has dominated the sport for the past 6 years. The German team is yet to be beaten for either championship in the current era of Formula One.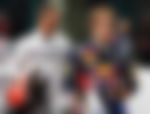 During the late 2000s Germans formed a sizeable chunk of the grid. In the past, it wasn't uncommon to see 4 or 5 Germans taking part in the F1 season. Unfortunately, that number has been dwindling over the past few years. As of 2020, Sebastian Vettel is the only driver representing the fatherland.
Nevertheless, the biggest blow to Germany's F1 prospects was dealt after the Hockenheim race was cancelled. The German Grand Prix has produced some of the best races in F1 history over the years. Sadly, it won't be on the calendar for the foreseeable future.
F1 ranked the 2019 race as the best race of the decade. Understandably, fans were furious to see Hockenheim dropped from the calendar.
Ralf Schumacher passed harsh judgement on the country's future in F1 and motorsports in general.
Speaking to Speedweek, Schumacher said:
"Unfortunately, we have a problem in Germany because karting is practically non-existent here – especially compared to England or Italy,"
"German motorsport will die if something doesn't happen soon."
ADVERTISEMENT
Article continues below this ad
In the past, the youth grids were so big that you'd have to send people home after qualifying. Now, there are ten or 12 karts at the start."
Schumacher's son – David, recently joined Formula 3 as a full-time driver. Ralf pointed out the enormous expenditure involved in participating in F1's feeder series.
We're talking about an annual budget of 1.5 million euros. That is absurd for a youth series. 
ADVERTISEMENT
Article continues below this ad
With Vettel's F1 future unclear, the country could lose its only driver in F1 if it doesn't act soon.