Giovinazzi or Ilott: Who Deserves to Secure the Ferrari-Associated Alfa Romeo F1 Seat?
Published 08/28/2021, 5:10 AM EDT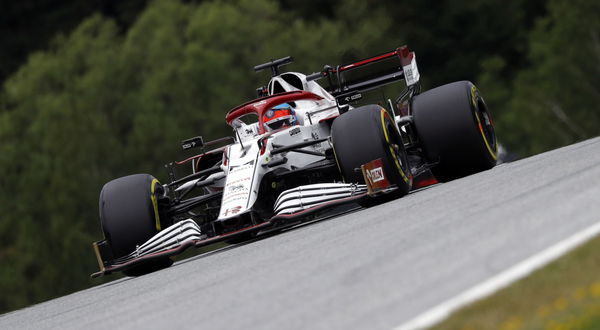 ---
---
With F1 heading into the second half of the 2021 season, teams have started to reveal their complete line-ups for the succeeding season; Alpine being the latest addition to the list amidst Fernando Alonso's contract extension. However, a huge spotlight has been hovering over Alfa Romeo Racing.
ADVERTISEMENT
Article continues below this ad
Prior to the summer break, rumors blew up that Valtteri Bottas held talks with the Sauber-led outfit over a potential 2021 seat. And it was well evident that the Finn could be replacing Kimi Raikkonen, who is on the verge of retirement, aged 41.
Hence, Bottas is aiming to become the number 1 driver at Alfa Romeo. But, what about the other seat?
ADVERTISEMENT
Article continues below this ad
Antonio Giovinazzi's contract is heading towards termination by the end of this season, and there have been no signs of Alfa Romeo's push for extending his stay. The reason is quite clear.
Will Giovinazzi extend his contract with Alfa Romeo?
More drivers are starting to show interest in the seat, and Alfa Romeo are most likely considering every available option before making a final decision. One of the prime names being Callum Ilott. So, let's take a look at who deserves the seat more.
Giovinazzi has had a quiet couple of seasons, hardly making a fuss on the track. But, one can't blame him, as the team have constantly appeared to struggle, consequently dropping into the bottom field of the grid.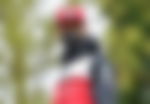 Giovinazzi remains the only driver to have scored a point this season for Alfa Romeo. But, is one point going to make a difference?
No. Alfa Romeo needs a shake-up in the team, as they are clearly heading towards Haas' 2020 scenario. Even Italian outfit affirmed their interest in starting the 2022 season with 2 fresh drivers. Hence, Ilott is currently the best option.
The Briton has devoted the year 2020 entirely to Ferrari, giving up on Formula 2 and Formula 3. Ilott has spent a load of time in the simulator, assisting the Scuderia over ongoing and future developments, in and out of F1. Hence, offering a 2021 seat at Alfa Romeo is the least they could do for Ilott.
Why Ilott shouldn't worry about Schumacher or Hulkenberg
There are obviously several drivers contending for the Sauber-owned seat. Well, there is Mick Schumacher. Let's assume the German switches to Alfa Romeo in 2022.
This scenario wouldn't affect Ilott much, as the Briton will then have a vacant seat at Haas, alongside Nikita Mazepin. But, what about drivers like Nico Hulkenberg, who could arrive from outside of the current F1 grid?
ADVERTISEMENT
Article continues below this ad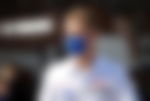 Hulkenberg is yearning to make a comeback into F1, but there's another good news for Ilott. Being associated with a Mercedes-backed Aston Martin, Hulkenberg's primary choice remains Williams.
With George Russell set for a Mercedes move next season, the vacant seat alongside Nicholas Latifi will tempt the German more. Hence, Ilott remains the leading contender for a drive at Alfa Romeo in 2022.
ADVERTISEMENT
Article continues below this ad
And a Bottas-Ilott combination certainly looks juicy. So, how is the musical chair-like transfer market going to play out in the end?
Watch Story: From Prince to the Queen: When F1 Stars Interacted With the Royal Family