Girlfriend Tiffany Cromwell Takes Sly Dig as Valtteri Bottas Reveals 'Failed' Max Verstappen Stunt
Published 06/23/2022, 3:24 AM EDT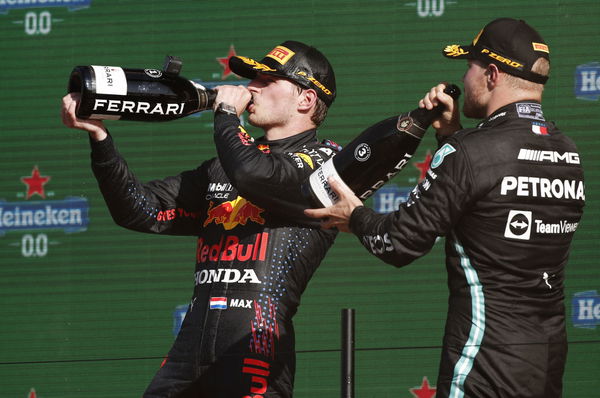 Max Verstappen and Valtteri Bottas fought for podium places relentlessly since pretty much the debut of the Red Bull prodigy. In fact, teams Red Bull and Mercedes were involved in a vicious cycle of accusations for much of the previous season, taking sly digs at each other whenever possible. Once rivals on the grid, there was a rather surprising revelation from Bottas about how he helped out the defending world champion.
ADVERTISEMENT
Article continues below this ad
Verstappen had an accident while on a bike trail with Valtteri Bottas and Tiffany Cromwell. The Red Bull driver was riding a bicycle alongside the former Mercedes driver when he couldn't bunny hop.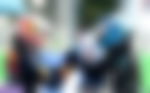 So, how did Bottas help out his former rival? In a podcast, he explained, " Yeah Max you know we were in this spot on like a trail and there was this bunny hop spot and there was like a thing that people like to jump over and then Max unfortunately kind of failed with the bunny hop."
ADVERTISEMENT
Article continues below this ad
The Spanish GP podium has seen the same set of drivers for the past 4️⃣ seasons – Lewis Hamilton, Valtteri Bottas and Max Verstappen.

Will we see some fresh faces on the rostrum this time round?#F1 #SpanishGP pic.twitter.com/5DYRvG5oyO

— F1 StatsGuru (@f1statsguru) May 20, 2022
"He picked that rock curb quite hard with his rear tire, got a flat and we helped him to fix the tire. I had to try and stop some rider to get some more air, the C02 cans, managed to do it  and eventually, he continued the race and then he finished strong. "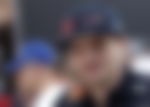 After Bottas's tire story, Cromwell took a sly dig at the whole tire-changing story. She said, "Which is actually impressive coz normally Valtteri doesn't know how to change the tire. Ask his experience of a previous race where he had a puncture." 
ADVERTISEMENT
Article continues below this ad
Max Verstappen and Valtteri Bottas are performing really well
Verstappen and Bottas have performed rather brilliantly in their own ways this season. While Bottas doesn't have a competitive car like last year, he has still managed to juice out the very best from his Alfa Romeo. Often finishing in points, he is on P8 with a score of 46. Further, the driver has also been a support system to the Italian team and Zhou Guanyu.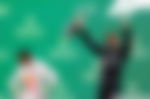 On the other hand, Verstappen has been on a very different end of success. Winning race after race, the driver leads the table and looks unstoppable. This season is slowly and steadily edging to his side as he makes it to the top of the podiums continuously. With seemingly no threat to shake him, the driver might easily lift this season 2022's world champion trophy. What do you think?
ADVERTISEMENT
Article continues below this ad
Watch This Story: F1 Stars Max Verstappen, George Russell Enjoy Miami Heats Dominant Surge at NBA Playoffs