Glaring Statistic Reveals Max Verstappen Should Be Crushing Lewis Hamilton in 2021 F1 Title Fight
Published 05/18/2021, 4:33 AM EDT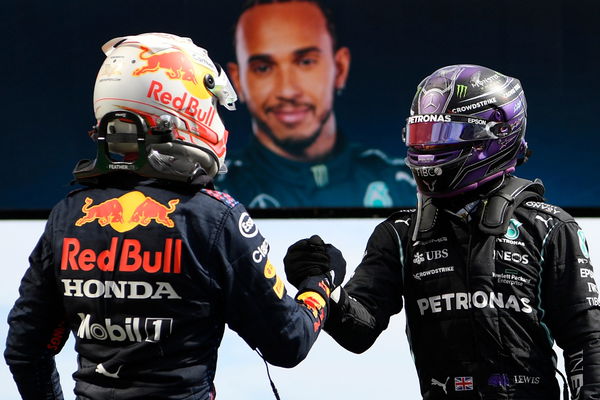 ---
---
There is no denying that the rivalry between Lewis Hamilton and Max Verstappen has been quite juicy to watch. However, the victories have largely fallen in the hands of the seven-time world champion, who has relied on all of his experience to fend off the much younger Dutchman.
ADVERTISEMENT
Article continues below this ad
Hence, one might feel for Verstappen, who has driven his heart out in every single race so far only to end up behind Hamilton on the podium. Amidst such a highly competitive season for the duo, there is one aspect where Verstappen has been unstoppable.
The Dutchman's numbers are almost twice as much as Hamilton managed through this season.
ADVERTISEMENT
Article continues below this ad
Most laps led by Max Verstappen
Autosport managed to dig up a statistic that has Verstappen absolutely dominating the entire grid. The Red Bull driver has apparently led a total of 144 laps this season. Meanwhile, there's Hamilton, who has managed only 75 laps.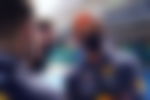 Followed by the duo are the respective second drivers of Mercedes and Red Bull. While Valtteri Bottas enjoyed P1 for 19 laps, Mexican driver, Sergio Perez, is not far off, completing a total of 13 laps at the front of the grid.
Overall, in what has been a tough season for Verstappen, this is something he could cherish about. But this also unravels the weakness that Red Bull possesses.
Despite dominating through most of the races, Mercedes have consistently caught their rivals napping, pulling off brilliant strategies to seal off impossible victories for the Briton.
Will Lewis Hamilton continue to dominate in Monaco?
The 2019 season in Monaco had a nail-biting end to its race, with Verstappen all over Hamilton's rear. On the very last lap of the race, Verstappen plunged onto the inside of Hamilton around turn 10.
It was a near miss as Verstappen's wheel spin forced both the drivers to miss turn 11 and take the shorter route to the checkered flag.
ADVERTISEMENT
Article continues below this ad
This time, Red Bull are looking much pacier with the Honda engine at the back. What's more, Mercedes have struggled to match Red Bull when it comes to the qualifying pace. Hence, the Milton Keynes outfit will be seeking to ensure a front low lockout for the race.
So, one can definitely look forward to a highly electric drama at the front of the grid between the big two teams. But who is going to secure the top step this time?
ADVERTISEMENT
Article continues below this ad