'Goal' is to Beat Lewis Hamilton in Equal Machinery: George Russell
Published 06/12/2021, 2:30 PM EDT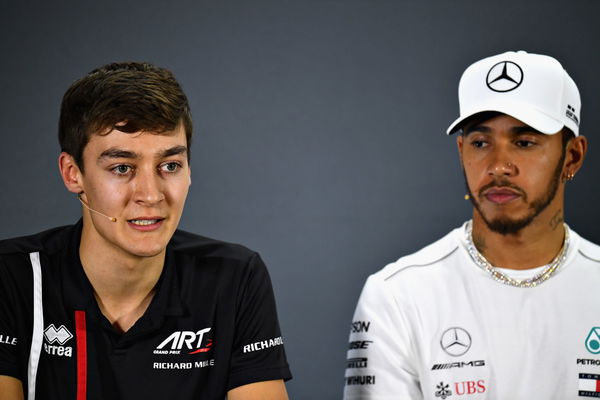 ---
---
Ever since the start of this season, Valtteri Bottas has been showcasing quite a lot of on-track struggles. Six races have gone by, and the Finn is yet to show any signs of revival. And this led to rumors that Mercedes could potentially line up George Russell alongside Lewis Hamilton in 2022.
ADVERTISEMENT
Article continues below this ad
This all-British team-up is something the entire F1 fandom has been aching to witness, considering Hamilton could finally find himself under pressure from his own teammate. The last time the 7-time world champion wound up amidst such a scenario was back in 2016 with Nico Rosberg.
But, of course, this leads to one big question. Can Russell beat Hamilton at Mercedes? Well, although there have been predictions making rounds, neither of the drivers actually laid their opinions on the debate. Well, wait no more as the Williams driver has finally expressed his viewpoint.
ADVERTISEMENT
Article continues below this ad
I'm far from the finished article: George Russell
Speaking to Autosport Magazine, Russell opened up about whether he could beat Hamilton in equal machinery. The young Briton further claimed that he is still evolving as an F1 driver, with a lot more performance yet to be revealed on the track.
"Lewis's record speaks for itself. I believe in myself that… I think I'm far from the finished article. I think I'm at a good level at the moment. But I feel like I've got so much more to offer," he said. "Every single race, I'm learning more and more about how to extract more from myself, more from my engineers.
"And it's not just about pure pace. It's about everything. And that's what Lewis is showing at the moment – that he has got that complete package sorted, and everything between him and that team is nailed on. And that's the goal. That's the target," Russell added.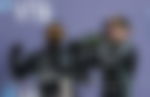 Russell ready to challenge Lewis Hamilton
Russell joined the F1 grid back in 2019 but hasn't been an impressive journey so far, as he had to race with a rather struggling Williams. However, despite the lack of racing in the mid-field, the Briton is ready to face the wrath of Hamilton.
ADVERTISEMENT
Article continues below this ad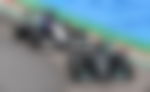 "So, yeah, I would absolutely love the opportunity to go against him. Until I do, I couldn't answer that question," Russell said.
2022 could be the perfect year for Mercedes to switch Bottas with Russel, considering the numerous regulation changes set to take charge. So, will the Brackley outfit manage to bring the aggressive young driver into the team, a driver who carries enough potential to challenge the ever-dominant Hamilton?
ADVERTISEMENT
Article continues below this ad
Watch Story: Lewis Hamilton's Biggest F1 Crashes