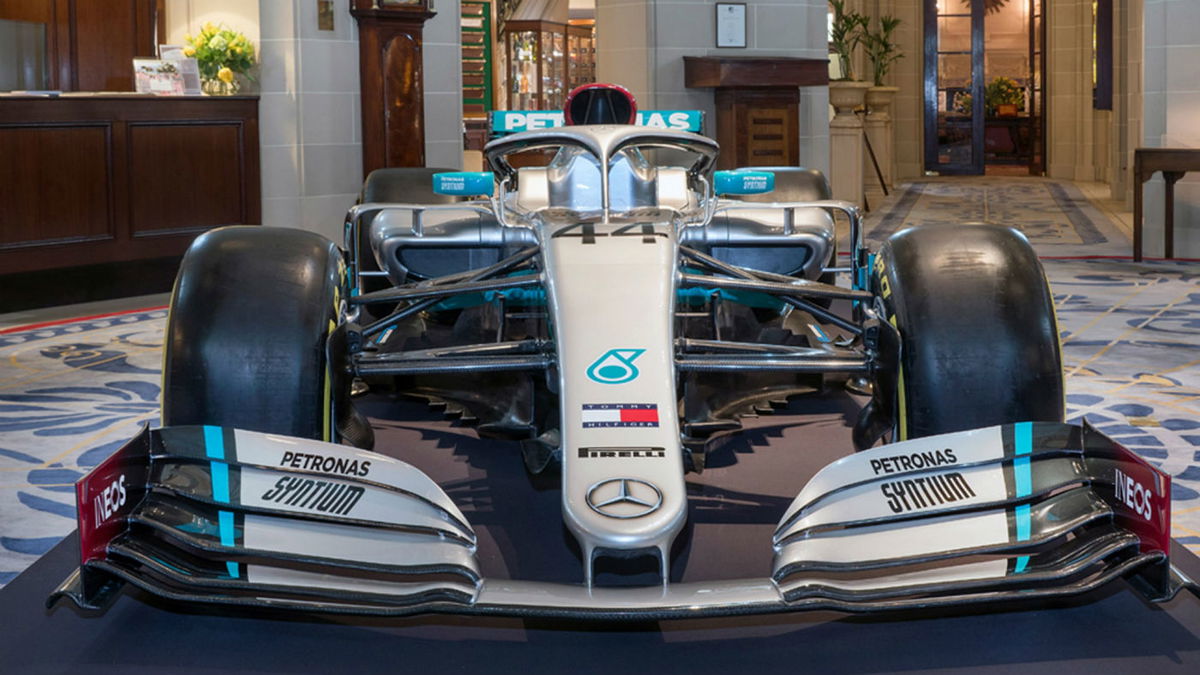 It certainly won't be a blind date, but Mercedes has a special invitation for F1 fans today. Signed by Toto Wolff himself, Mercedes just handed hardcore fans a pass to a memorable night. Mercedes posted an invitation to its car launch on its social media, with a unique twist.
Mercedes tease W11 launch
Yep, it's a date with the W11. F1 fans can witness the beast without a significant other getting mad. Whether you have plans or not, this Valentine's day: the Brackley outfit have you covered.
Got plans tomorrow? We've got you covered! 😘 pic.twitter.com/9LI1bzRLgW

— Mercedes-AMG F1 (@MercedesAMGF1) February 13, 2020
Mercedes will officially launch its 2020 car, the W11 at Silverstone. The team had earlier unveiled the car at a sponsorship announcement event in London. The 2020 car now features a slightly redesigned livery, as a result of Mercedes' new partnership.
The W11 features a splash of red by the roll hoop and endplate. This is a result of the team's partnership with INEOS. Toto Wolff and Sir Jim Ratcliffe took the covers off, revealing the familiar silver car.
Mercedes will complete a shakedown of its 2020 car today at the Silverstone circuit. Lewis Hamilton and Valtteri Bottas will officially unveil the W11 before it hits the track.
Mercedes will be looking to repeat last year's success in their quest of a seventh Constructors' Championship. The German team has dominated the turbo-hybrid era, winning every championship in the last 5 years. Such is the domination, that the Brackley outfit has won 74% of all F1 races that have been held in the turbo-hybrid era.
Speaking of car launches, the W11 isn't the only F1 car that will be launched today. AlphaTauri, formerly known as Toro Rosso, will be launching its 2020 car in Milan. The Italian team have teased fans with a completely revamped livery, with the underlying theme being grey. F1 fans now have a double date.
Defending champions Lewis Hamilton also had a message for fans, before the season begins. The Brit acknowledged the seventh World Championship but claimed he would only take it one step at a time. Should Hamilton win the drivers title again, he will have matched the great Michael Schumacher.
Formula 1 winter testing will begin on February 19 and the season officially kicks off in Melbourne on March 13.