Grosjean Reveals Why Max Verstappen Deserved the 2021 F1 Title Despite Rooting for Lewis Hamilton
Published 01/18/2022, 1:25 AM EST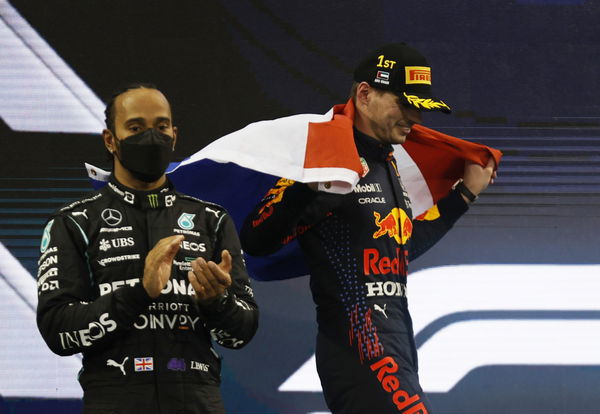 The 2021 Formula One season was undeniably one of the most dynamic seasons in recent memory as Lewis Hamilton and Max Verstappen battled each other for the championship title in the most dramatic fashion.
ADVERTISEMENT
Article continues below this ad
The duo often came together on the track over the initial 21 race weekends, and just when we thought the tangling was finally over, the season finale in Abu Dhabi delivered a shocker of a race for the viewers.
Hamilton had his hands on the title over most parts of the evening only for the race director, Michael Masi, to take it away on the very last lap. The entire racing fraternity exploded as many called out an alleged unfair play and claimed that Hamilton deserved the title more than Verstappen.
ADVERTISEMENT
Article continues below this ad
However, former F1 driver, Romain Grosjean, has a different opinion about the rivalry.
What did Grosjean say?
As reported by Planet F1, the Frenchman admitted that he was rooting for Hamilton the entire time. But, despite his wish to see Hamilton lift the championship trophy not coming to fruition, he felt that the two rivals showcased one of the most exciting title fights of all time.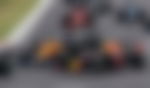 "I was more Lewis side than Max. So, I was kind of, 'Oh, Lewis lost it over the last part of the season; Max did the same, made an incredible job. But I thought it was so cool to get those two guys going together," Grosjean said.
Watch Story: When F1 Drivers Had a Blast on Top Gear Featuring Hamilton, Vettel & Ricciardo
Max Verstappen deserved the title more than Lewis Hamilton
ADVERTISEMENT
Article continues below this ad
Despite rooting for Hamilton, Grosjean pointed out why Verstappen deserved to lift the 2021 championship title. "I think the wrong conception is to think that the World Championship went on one lap," he said.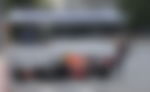 "It was 22 Grands Prix. And if you look at the full season, you know Max had the puncture in Baku. Valtteri Bottas crashed into Verstappen in Hungary. There was the Silverstone race. I think at the end, if we look at how many points were lost by Verstappen, not necessarily by his fault, he was the one that deserved more the championship."
ADVERTISEMENT
Article continues below this ad
Overall, Grosjean's perspective on the controversy-stricken 2021 season does make sense. But let's hear it from you – Did Verstappen deserve to lift the 2021 world championship trophy?