Guenther Steiner Defends F1's 'Bad Boy' Portrayal of Nikita Mazepin
Published 05/04/2021, 4:35 PM EDT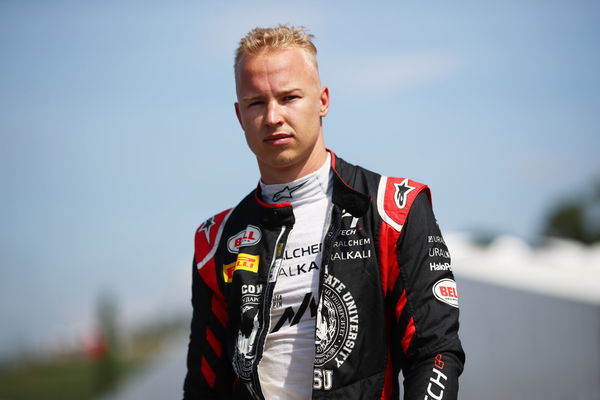 ---
---
Nikita Mazepin is the problem child of F1. His pay driver status, unsportsmanlike behavior, dangerous driving, and other off-track controversies meant that he became the driver that everyone loved to hate even before he made his official F1 debut. And the media has been milking it to their advantage, according to Haas Team Principal Guenther Steiner.
ADVERTISEMENT
Article continues below this ad
Mazepin impeded Sergio Perez during the race in Portimao. He incurred a five-second penalty while also apologizing to Perez for the incident. However, that didn't stop the influx of criticism that came his way.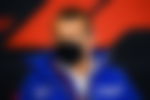 Guenther Steiner believes that it is also because the F1 community has more disdain for him than other drivers. So, the broadcasters portray him to entertain the audience. And Steiner understands why they do it.
ADVERTISEMENT
Article continues below this ad
"We all know that Nikita was seen as a bit of a 'bad boy', he's been in the 'bad boy' role for a long time. Of course, there are always comments about him in Formula 1 because you love to listen. If they show the nice and sweet things the racers say about each other, it wouldn't be of interest to anyone."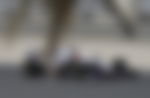 Steiner defends Nikita Mazepin after his unfriendly radio rants created controversy
The Russian has been generating more contempt for himself with his radio messages. He's had some cold exchanges with his race engineer while also swearing at his fellow drivers. During free practice in Portugal, he ranted at Mick Schumacher.
ADVERTISEMENT
Article continues below this ad
This did his already-battered public image no favors. But Steiner wants the fans to understand the pressure that drivers are in the cockpit of their cars.
"As you can see, these are said in race conditions. The pilots are driving at 300 km/hr and you wouldn't say, 'oh, this pilot is not very polite' if there is someone in front of you that annoys you in such conditions. You say other things instead. I mean, who wouldn't?" Steiner provided his two cents after the race on Sunday. (Quotes translated from Turkish using Google)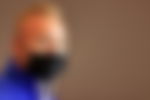 Criticism is part of the workplace. Steiner does not feel any sympathy for the Russian, as he's simply asked him to deal with it. His actions leave him little choice, either.
ADVERTISEMENT
Article continues below this ad