'Guns Are Blazing' – Ricciardo Hints at F1 Title With McLaren Soon
Published 04/29/2021, 6:35 AM EDT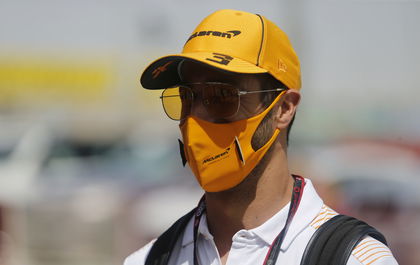 ---
---
Things have been pretty quiet around the newly recruited McLaren driver, Daniel Ricciardo, who was once the buzz of the town following his exit from Red Bull. However, since then, the journey hasn't been that easy for the Australian, with his Renault gamble ending up as a failure.
ADVERTISEMENT
Article continues below this ad
Hence, Ricciardo made a sensational leap to McLaren, who had been aching to sign the Honey Badger since Fernando Alonso's departure in 2018.
But, ever since he joined the team, one big question has been running in everyone's head – Does Ricciardo hold the chance to win a title with the British team in the near future?
ADVERTISEMENT
Article continues below this ad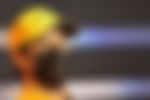 Well, although it has been a dull start to this new campaign, Ricciardo acknowledged that he may well be a world champion sooner or later with McLaren.
And how did his confidence hit such a peak?
Well, apparently, McLaren are looking much organized than in the past. Also, their recovery from the downfall has been quite astonishing. And here they stand, just tenths off the title contenders, Mercedes and Red Bull.
What did the McLaren driver say?
Speaking to EFTM, Ricciardo opened up about how his prospects are of securing a championship trophy amidst the approaching regulation changes.
"Yeah! If it's a yes or no, then it's yes. Is it this year? No. But I've already seen the first couple of races and even I look at my lap on the weekend. And you know, I'm still pretty confident I'm not getting everything out of it. And I was 4 tenths off pole or something," he said.
"So, even with that, the teams closed the gap a bunch. And the rule changes are going to change everything next year. But I just feel like what the team's done, and it looks like this year's another step in that right direction," Ricciardo continued.
"The structure, stability, everyone's really… I don't know like the guns are blazing down here and it's like really cool to see. And that fills me with a lot of confidence to give you a yes for the question you asked."
ADVERTISEMENT
Article continues below this ad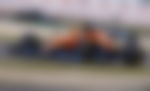 McLaren have looked good since the start of the 2020 season. What's more, their pace have gotten better this season, with Lando Norris securing the first podium of 2021 for himself and the team.
And it'll only be a matter of time before Ricciardo joins Norris to guide the team to more such impressive performances this year. Of course, expecting a title win from either of the McLaren drivers seem too far-fetched. But will they stand a chance to win a race or two in 2021? Only time will tell.
ADVERTISEMENT
Article continues below this ad