Gunther Steiner Taints Michael Schumacher's Legacy by Brutally Calling Out Mick's Parenting
Published 03/12/2023, 10:30 AM EDT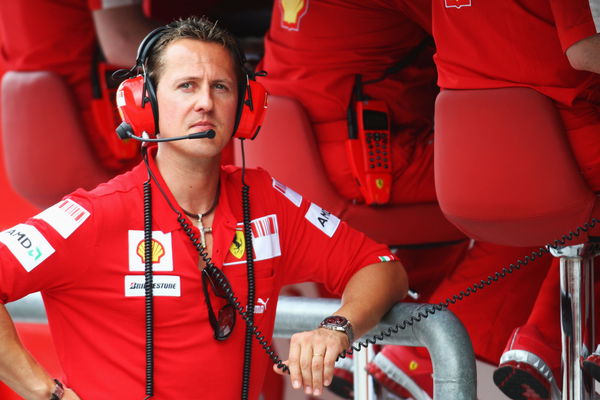 Toto Wolff once described Guenther Steiner as a man from the mountains. Guenther doesn't mince his words when he is not pleased and that was evident in Drive to Survive. The Haas TP brutally trolled his own driver, Mick Schumacher, for driving slow. And even though the German went on to score some crucial points for the American team, they still unceremoniously ousted him. Now Steiner has posed questions about Mick's upbringing while justifying the boot that he gave him.
Mick Schumacher has now found a new home at a place where his father came out of his sabbatical; Mercedes. A team much bigger than his previous one has opened its doors for the junior Schumacher. And while the Silver Arrows spotted his talent, Haas TP continues to use the harshest language and insinuations for Mick.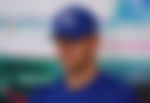 As quoted by inews.uk, Steiner said, "I just sat down with him [Schumacher] and explained that we needed to bring the team forward with an experienced driver. It is part of the job. It is not a nice thing to do. I don't enjoy it but you just have to be professional about it."
ADVERTISEMENT
Article continues below this ad
The Haas boss says it is a tricky business to handle a person with the Schumacher name. Steiner further added, "Dealing with a Schumacher is not easy, as you can imagine. He was grown up about it. He wasn't happy. I would say he saw the writing on the wall. He is a clever kid. He had two years. We didn't get where we wanted to and I had to make some changes. You cannot beat up a dead horse."
While one TP has raised the question on the entire Schumacher lineage, another one has openly embraced it with pride. Toto Wolff only has praise for the junior Schumacher.
Toto Wolff is happy to have Mick Schumacher with Mercedes
The Mercedes CEO and TP, Wolff, who has overseen one of the greatest team legacies, has taken the high road and doesn't want to compare the junior Schumacher with his father. He believes that Mick has a brilliant upbringing which definitely reflects in his achievements in junior Formula classes.
ADVERTISEMENT
Article continues below this ad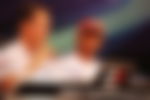 As quoted by Si.com, Wolff said, "I really like Mick and I like the family–how they have raised their kids with this unbelievably famous name–and I think he deserves a chance. He won [the Formula 2 title] and that is not easy. Things can go against you in your first years in Formula 1. He was under pressure to deliver and that doesn't help, and Formula 1 is brutal."
The Austrian added that it is sometimes a good thing to take a step back and analyze the situation. He stated, "Maybe, in a way, having a year off as a third driver can be good to reassess yourself and bring yourself in a better place and hopefully find a seat again. "
ADVERTISEMENT
Article continues below this ad
Watch This Story: F1 drivers who've appeared in movies
Do you think Mick can make a comeback next season? Do you want to see him on the grid?
Edited By: Akash Pandhare