Haas F1 Boss Debunks the Misconception Surrounding Nikita Mazepin's Personality
Published 06/30/2021, 12:54 PM EDT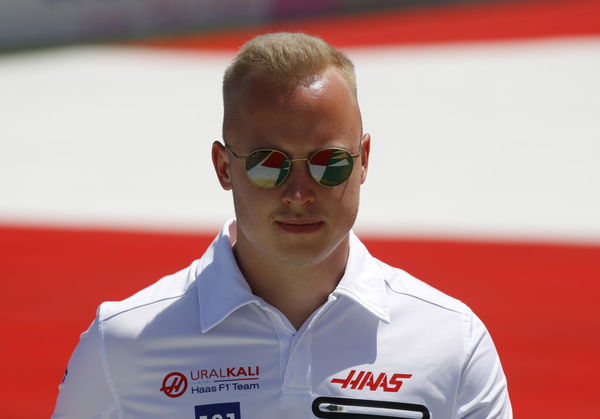 ---
---
From the first announcement that he was going to drive for Haas in 2021, Nikita Mazepin faced some serious backlash. Even during the first few races, his shortcomings on the track were quickly made fun of and memes flooded the internet. Mazepin has tended to spin off the track. Consequentially, he has been hailed as "Mazespin."
ADVERTISEMENT
Article continues below this ad
Recently, Haas team principal, Guenther Steiner, played a practical joke on the 21-year-old, bringing him a top to spin. "Now you can spin this one instead of spinning the car," Guenther explained, as Mazepin tried his hand at Mazespin 2.0.
ADVERTISEMENT
Article continues below this ad
Because of this little joke, the internet has seemed to change their perceptions of the young Russian. His reception of the little gift with laughter has allowed people to see beyond the "spoiled-rich kid" persona attached to him. His recent post, however, may help him start a new chapter with the F1 fans.
Why do people dislike Nikita Mazepin?
Mazepin has had a difficult rookie season so far, with people not having the same amount of adoration as other drivers. With F1 legend Michael Schumacher's son, Mick, as his teammate, it's surely difficult being the least favorite. 
When the news of his seat at Haas was out, many didn't fully appreciate the decision. It denied fan-favorite Callum Ilott the seat who is now a reserve driver for Alpha Romeo and Ferrari. Ilott and Mazepin have shared a rivalry since their days in F3 when Mazepin punched Ilott in the face. This did not sit well with fans and laid the foundation for Mazepin's reputation today.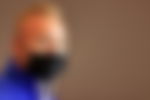 It is no secret that Steiner brought in the Russian because of the financial benefits that came along with him. With Haas struggling to pull through over the last few seasons, this only seems like a reasonable decision. However, few appreciated the idea of finance playing a bigger role than talent. 
ADVERTISEMENT
Article continues below this ad
Mazepin's stormy rookie season needed some clearing. Guenther tried to bring some sunshine into Mazepin's public image and luckily, the internet received it with open arms. "… social media can be good and bad to you. It was an idea in the team to do this to him and then we did."
Steiner also added, "There is a happy Nikita Mazepin as well, you know. You all think he is an unhappy kid, he is this miserable young man, but he has a good sense of humor."
ADVERTISEMENT
Article continues below this ad
Watch This Story: From Cristiano Ronaldo to Shaquille O'Neal: When Other Athletes Mingled With F1 Stars