'Hamilton Lost the Championship in 2016' – Toto Wolff Dismisses Mercedes Conspiracy Theories
Published 01/07/2021, 6:44 AM EST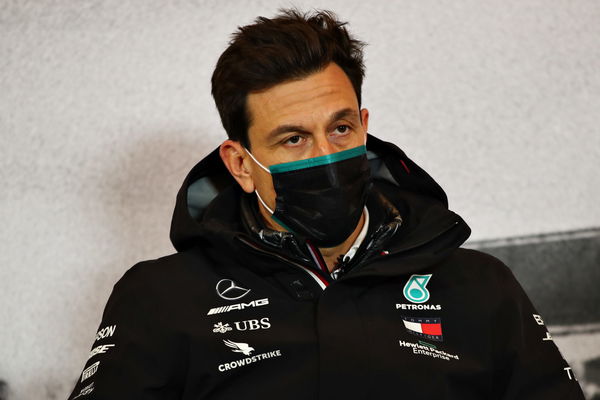 ---
---
Mercedes undoubtedly produces the best machinery on the circuit. This has been evidenced in the fact that they have won seven consecutive world titles, an achievement never seen before in the sport. Even their power units are perhaps the best and most reliable on the grid. But are all their power units that reliable?
ADVERTISEMENT
Article continues below this ad
Last season, the Silver Arrows also provided power units to Williams and Racing Point. Both those teams had issues with the Mercedes engine in the course of the season, most notably Sergio Perez in Bahrain. Both teams had to incur a grid penalty due to changing their power unit more than the permissible limit of three times.
Such wasn't the case with Mercedes themselves.
ADVERTISEMENT
Article continues below this ad
This lead people to question whether the quality of power units were the same across all the three aforementioned teams. The team boss of the Brackley-based outfit, Toto Wolff, chose to clarify that.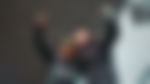 He said (translated via Google), "I don't think our own motors are any more durable than the motors we supply to customer teams. "
Mercedes boss justifies his statement with Hamilton's 2016 engine failure
Wolff said, "Hamilton lost the championship in 2016 due to a technical problem with the engine. The materials we have are the same as the materials we provide to our customer teams. "
Lewis Hamilton's engine failure took place in Malaysia that year. His retirement in that race gave teammate Nico Rosberg a 23 point lead. Despite Lewis winning four of the next five races, he still ended up losing the title to Rosberg by five points.
However, Wolff did suggest a reason why their customer teams could have faced engine difficulties.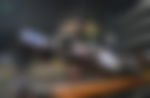 "There are differences in the cooling systems of the engines because the teams develop them themselves. It may make a difference. To tell the truth, Williams has had a better cooling system than we do in the last few years," said the Silver Arrows team principal.
ADVERTISEMENT
Article continues below this ad
Nevertheless, he continued to reiterate what he had said, "once again I can confirm that the materials presented to the customer teams are the same as we have."
For the 2021 season, in addition to supplying Williams and Aston Martin with their power units, Mercedes would also be giving their engines to McLaren.
ADVERTISEMENT
Article continues below this ad
With the German team always looking to improve their cars and engines, it'll be interesting to see how well these four Mercedes powered teams fare in the upcoming campaign.