Hamilton, Senna or Schumacher? Charles Leclerc Reveals His True F1 Hero
Published 01/08/2022, 3:08 AM EST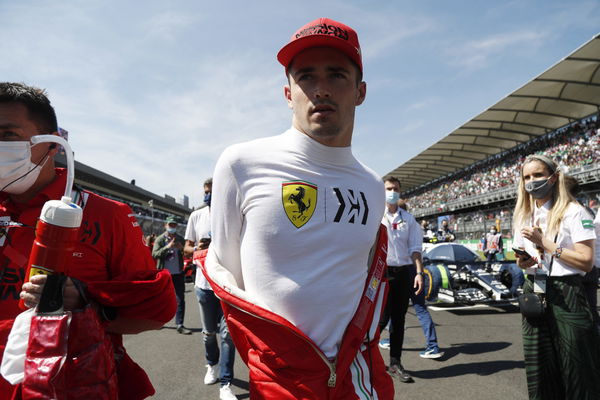 Charles Leclerc is certainly one of the rising stars of Formula One; he has a long-term deal with the most successful racing outfit, Scuderia Ferrari.
ADVERTISEMENT
Article continues below this ad
Who knows, the Monegasque could well win his first-ever world championship title in the coming years, consequently ending Ferrari's dry streak. Prior to Leclerc, a lot of other big names have had their fair shot at winning Ferrari a championship title, including Fernando Alonso and Sebastian Vettel, but in vain.
Considering how rapidly the Reds have been growing in the past year, they could well rise up to be one of the title contenders by 2023.
ADVERTISEMENT
Article continues below this ad
Hence, amidst what has been a compelling journey so far with a promising future ahead, Leclerc revealed that it was the Brazilian racing legend, Ayrton Senna, that initially kindled the love of racing in him.
Charles Leclerc reveals his F1 idol
Speaking to Italian media house L'Officiel, Leclerc revealed that Senna has always been his idol, and turns out, the Brazilian's influence isn't just restricted to his racing career but also falls into his day-to-day life.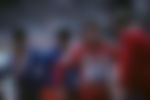 "My idol has always been Ayrton Senna. From what I could see from documentaries and talking to people who knew him, I discovered that he was a special person, not only behind the wheel, perhaps the best in history but also as a human being," he said.
"After his death, they found that he donated more than $ 400 million to charity to help educate Brazilian children. It will always be a myth. And not just for me."
Watch Story: From Will Smith to Nicole Kidman: When F1 & Hollywood collide
Leclerc lists out his favorite drivers
The 24-year-old opened up about his favorite F1 drivers, which unsurprisingly includes Senna and one of his biggest rivals, Alain Prost.
ADVERTISEMENT
Article continues below this ad
"Senna definitely, Prost, Niki Lauda, ​​James Hunt, Michael Schumacher, and … Hamilton would be fine too," Leclerc said.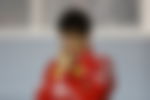 The Monaco native further revealed why he prefers racing on street circuits like Marina Bay and Monte Carlo. "Monaco and Singapore the circuits. Precisely because if you make a mistake you pay for it immediately," he concluded.
ADVERTISEMENT
Article continues below this ad
Overall, the last time Ferrari ever embraced a title victory was back in 2007 with Kimi Raikkonen. Hence, could Leclerc be the next in line to become a Ferrari world champion? Well, only time will tell.