Hamilton Sensationally Wins as Norris Throws Away F1 Win at Russian GP
Published 09/26/2021, 9:36 AM EDT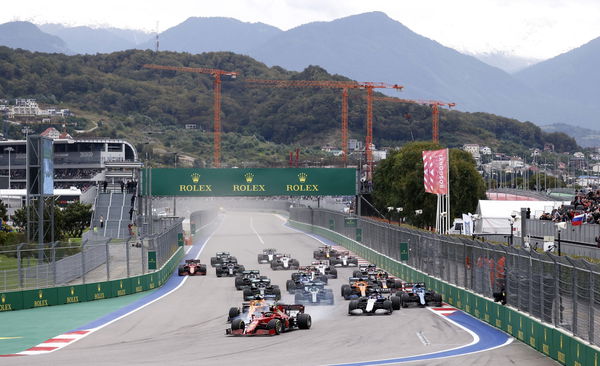 ---
---
Lewis Hamilton pulled off an incredible show to win the Russian GP after a hard-fought battle against fellow Briton, Lando Norris. The victory also means that Mercedes have won every single race around Sochi Autodrom. Behind the 7-time world champion, arrived Max Verstappen despite starting the race from P20.
ADVERTISEMENT
Article continues below this ad
Carlos Sainz claimed the final podium spot for Ferrari ahead of his rival team's driver, Daniel Ricciardo. Valtteri Bottas, whose race looked absolutely like a dead-end, managed to capitalize on the unexpected downpour, bringing his Mercedes into P5.
And in P7 arrived Norris, the driver who led for most of the race and looked certain to win it, only for the strategy to wreck his hopes. McLaren opted to keep Norris out despite Mercedes' radio suggesting 'more rains' in the offing, and Norris paid the price.
ADVERTISEMENT
Article continues below this ad
How the Russian GP unfolded
Pre-race build-up
There were penalties raining from the stewards, as a couple more drivers joined Leclerc, Latifi, and Verstappen at the back of the grid. Bottas had a late 'tactical' engine change while Giovinazzi opted for a new gearbox, meaning he would start from P17.
Race start at Russian GP
It was rather dry but Norris' radio affirmed light rains heading towards the circuit. But, of course, the focus was still on the race start.
Sainz enjoyed a brilliant getaway, taking his Ferrari up to P1, and Norris consequently dropping down to P2. Russell managed to defend his position against Hamilton, who dropped down the order into P7. But, a decent fightback guided the Briton up to P6 after a wheel-to-wheel battle with Alonso.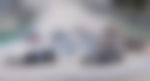 Meanwhile, Stroll had a blistering start to get his Aston Martin up into P4, gaining 3 places. And as expected, Russell started to tow a train of cars, as the battle for P3 extended up to Perez, who was in P7.
The biggest gainers out of Russell's hold-up were Sainz and Norris, as the duo kept extending their gaps to the rest of the grid.
Verstappen, who was starting from P20 on the grid, managed to climb his way up to P12 by lap 12 after a series of moves on Bottas, Gasly, and Leclerc. The focus soon shifted to the front-runners on lap 14, which witnessed a position-swap, as Norris reclaimed his lead for the first time since the race start.
Pit window opens
Stroll was the first driver to box for a set of hard tires, who made a successful undercut on Russell. Soon, Sainz joined the pit stop on lap 15 and came out just ahead of the Canadian. All of these ended up as terrible news for Hamilton, who still found himself trapped behind Ricciardo.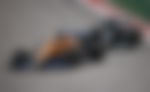 Ricciardo entered the pits on lap 23, only to endure a slow stop, leaving his undercut attempt potentially impractical. And while a lot anticipated Hamilton to enter the pits on the very next lap, did not do so, rather found himself in the right position to unleash the real power of Mercedes.
After a couple of strong laps, Hamilton joined the pits on lap 27 followed by his rival, Verstappen. The very next lap, it was time for the race leader to opt for a change of tires after an impeccable first stint on medium tires.
Battle for the Russian GP win
The fight for the win between Norris and Hamilton was on! The good news for Norris was that he had a strong gap to Hamilton, but the bad news was that Hamilton enjoyed a much stronger pace, and was on course to catch the McLaren at some point.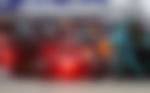 Unsurprisingly, the gap fell down to sub 2.0s by lap 38. To make this battle spicier, the rain arrived on the scene. Soon, the drivers headed to the pits for new sets of intermediate tires. But, Norris remained reluctant against entering the pits and ultimately paid for it.
But, Norris' loss ended up being Sainz's gain, as the Spaniard moved a place up to P3, claiming yet another podium for Ferrari.
Updated F1 Drivers' Standings
Lewis Hamilton – 247.5
Max Verstappen – 244.5
Valtteri Bottas – 151
Lando Norris – 138
Sergio Perez – 118
Carlos Sainz – 112.5
Charles Leclerc – 104
Daniel Ricciardo – 95
Pierre Gasly – 66
Fernando Alonso – 56
Esteban Ocon – 47
Sebastian Vettel – 35
Lance Stroll – 26
Yuki Tsunoda – 18
George Russell – 16
Nicholas Latifi – 7
Kimi Raikkonen – 6
Antonio Giovinazzi – 1
Mick Schumacher – 0
Nikita Mazepin – 0
ADVERTISEMENT
Article continues below this ad
Updated F1 Constructors' Standings
Mercedes AMG (Mercedes) – 397.5
Red Bull Racing (Honda) – 364.5
McLaren (Mercedes) – 234
Scuderia Ferrari (Ferrari) – 216.5
Alpine (Renault) – 103
Scuderia AlphaTauri (Honda) – 84
Aston Martin Racing (Mercedes) – 59
Williams (Mercedes) – 23
Alfa Romeo Racing (Ferrari) – 7
Haas (Ferrari) – 0
Overall, after Paul Ricard surprisingly managed to impress the fans with a stellar race, Sochi, too, has not failed to disappoint by portraying an eventful Sunday afternoon.
ADVERTISEMENT
Article continues below this ad
And now, we head to yet another interesting circuit, Istanbul Park, which is due to host a Grand Prix in a couple of weekends. So, are we in for what could be the third unpredictable race on the trot?