Added Pressure of Lewis Hamilton and George Russell Affecting Valtteri Bottas, Claims Former Teammate
Published 04/27/2021, 2:36 AM EDT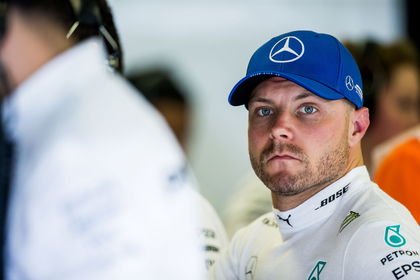 ---
---
Without a doubt, coming into the 2021 F1 season, Mercedes were the favorite to dominate. However, in the past two races, Lewis Hamilton has been flying the flag alone. Unfortunately, poor old Valtteri Bottas has been floundering in the championship.
ADVERTISEMENT
Article continues below this ad
To make matters worse, his coming together with George Russell at Imola has not helped matters. In fact, former teammate Felipe Massa believes that it could affect the Finn's chances of retaining his Mercedes seat.
Why is Valtteri Bottas struggling to match Lewis Hamilton?
ADVERTISEMENT
Article continues below this ad
Although Bottas has insisted that he wants to compete with his teammate, a serious challenge has never really materialized for him. Now, his challenge is slowly fizzling out, and Max Verstappen is taking his place.
"It's a mental thing. It is not easy to fight with a champion like Hamilton. The same goes for Vettel. They are both in a difficult situation and then Bottas also has to live with Russell who keeps chasing him," Massa told Gazzetta. (Quotes translated from Italian using Google)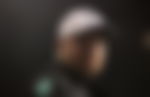 "George is very strong, even though he made a mistake in Imola. He deserves a chance and I hope Mercedes will give it sooner or later. I liked the fact that he apologized for his mistake. That is a sign of maturity, that he dares to admit such a mistake."
ADVERTISEMENT
Article continues below this ad
Of course, it may be too early to judge the Finn's performance in 2021. However, he needs to buck up and pick up the pace in the next few races. In past seasons, Bottas has proven that he can fight for wins and winning races. However, he has to have some confidence in himself.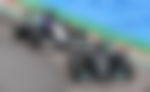 Considering that George Russell could be gunning for his seat in 2022, it is all the more important for him to perform. There is also the fact that there is a chance that Bottas and Russell could be teammates. If or when Hamilton decides to hang up his boots, Russell will definitely be a part of Mercedes' plans. So, Bottas and Russell do need to get along and avoid a repeat of what happened at Imola.
ADVERTISEMENT
Article continues below this ad