Hamilton – Verstappen F1 Rivalry Tipped to Replicate Lewis v Rosberg Feud
Published 04/19/2021, 7:45 AM EDT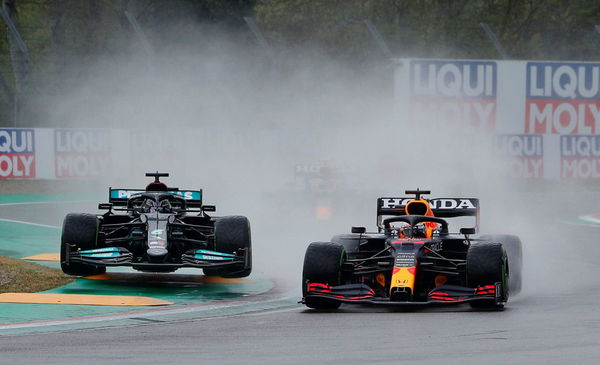 ---
---
The rivalry between Lewis Hamilton and Max Verstappen is finally beginning to take shape. With the Red Bull looking like a much-improved car this year, fans may finally witness a proper title fight, something along the lines of Hamilton vs Nico Rosberg in 2016. However, what fans are yet to see are things go sour between Max and Lewis. So far there appears to be a great deal of respect in them for the other, but former F1 driver Jolyon Palmer reckons this will change soon.
ADVERTISEMENT
Article continues below this ad
Palmer predicts that Lewis and Max will have at least one crash this season, and this will only be the starting point for a rivalry similar to the Hamilton vs Rosberg one.
ADVERTISEMENT
Article continues below this ad
Speaking on the 'F1: Chequered flag' podcast, Palmer said, "After today, I'm kind of convinced that they are going to crash at some point in the season. 
"It's going to be Rosberg – Hamilton stuff rather than Bottas – Hamilton stuff. They would rather crash with each other than finish behind each other. That's the fierce rivalry that has been born. 
Palmer saw the roots of the Lewis Hamilton vs Max Verstappen rivalry being sown at Imola
The former Renault F1 driver said, "Hamilton took a risk at the start of the race because he'd rather that neither of them finish the race than he finishes second behind Verstappen.
"You'd rather take a zero point loss to your rival than finish second."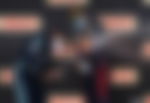 There was certainly some excellent racing between the duo on display. However, a rare mistake from Hamilton denied fans a chance to see more of some wheel-to-wheel action between the two.
ADVERTISEMENT
Article continues below this ad
Nevertheless, Hamilton did manage to salvage his race. He rose from P9 after his off-track excursion to cross the finish line in P2. What's more? He even took home a bonus point for the fastest lap which keeps him ahead of Max in the standings.
If fans can get to witness the similar levels of drama both on and off the track that the Hamilton – Rosberg rivalry brought, they'd be grateful.
For now though, the focus would be on the next race in Portugal. Who will take the upper hand there? Only time will tell.
ADVERTISEMENT
Article continues below this ad