'Hard Guy to Put Away': Daniel Ricciardo Explains Why He'd Love to Fight Max Verstappen
Published 05/07/2021, 7:58 AM EDT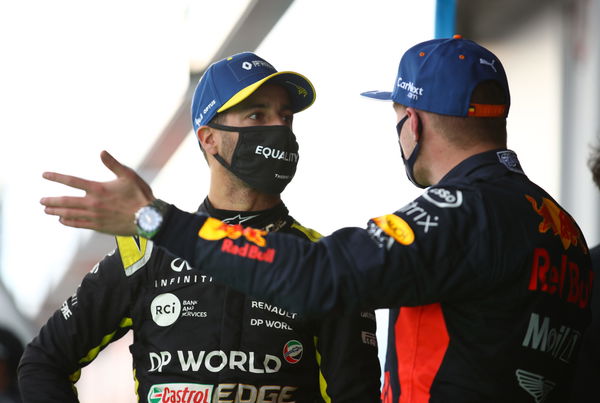 ---
---
Daniel Ricciardo is an adrenaline junky, just as most F1 drivers on the grid are. When he is not going at 300 kilometers per hour on the racing track, he likes to spend his time off by indulging in other high-risk and adventurous activities. So, it's not surprising that the Australian is a huge fan of combat sports.
ADVERTISEMENT
Article continues below this ad
"I'd love to do a charity boxing match or something just to feel that adrenaline of walking to a ring. It's on my to-do list for sure," Ricciardo told 'The Athletic' in an exclusive interview.
He began as an ardent follower of boxing but has shifted to MMA in recent years, inclining himself to the ever-growing craze of UFC. Not just a keen watcher, but he's someone who is also ready to give in to the mania of celebrity boxing matches.
ADVERTISEMENT
Article continues below this ad
Just seen the fights from last night. WOW. One of those cards. Insane. What a sport. And to see a packed house felt good again. Bravo @ufc

— Daniel Ricciardo (@danielricciardo) April 25, 2021
As YouTubers began by fighting YouTubers, he is open to throwing some punches at his fellow racing drivers. While Lewis Hamilton rejected the idea of getting in the boxing ring with him in 2016, he is open to the idea of fighting his former Red Bull teammate, Max Verstappen.
On the suggestion of fighting Max, he said, "That would have been cool as well (laughs). Max would be a good competitor in the ring. The way he drives, he's quite stubborn.
"He'd be a hard guy to put away. He's probably the guy that you'd choke him and he's going to sleep and not tapping. That would make an interesting one."
Daniel Ricciardo has an eerie 'killer streak' in him
While most drivers may come across as cold and stern-faced, Ricciardo is as jovial as they come. The good-natured Aussie is always seen with a big, brimming smile across his face. But don't kid yourself, for when the visor goes down, his single-minded focus is on winning.
ADVERTISEMENT
Article continues below this ad
"Even when I tell people I'm a fight fan, people are like, 'oh really? You're into that? You seem too nice to like that.' But to get where I have in the sport, you need a bit of a killer streak in you. I do have it, but don't always show it," he explained.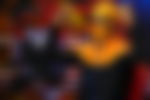 Ricciardo is a bag full of surprises. His engaging personality is what helps the sport of F1 grow. And his endorsement of combat sports won't do any harm to his chances of making a huge fan base in the United States.
ADVERTISEMENT
Article continues below this ad