Has F1 Ever Raced in Las Vegas?
Published 03/31/2022, 5:21 AM EDT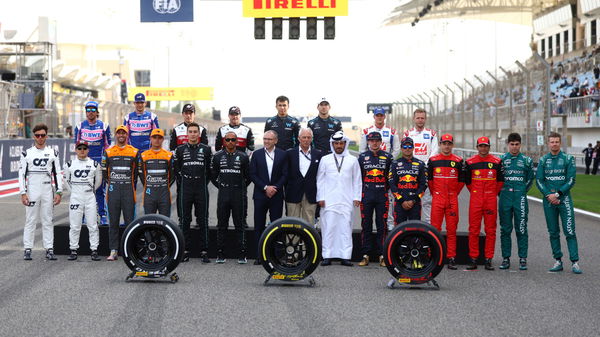 F1 is returning to Las Vegas after a period of about 4 decades away from the city. The sports commercial rights holder liberty media announced F1 will be returning to the iconic city in 2023. The addition of Las Vegas to the calendar means we will have 3 races in the United States of America by next year.
ADVERTISEMENT
Article continues below this ad
The sport currently hosts the US Grand Prix in Austin, Texas. In addition to this, fans will get to witness another American GP that will take place in Miami in May for the first time this year. But for now, it is the addition of the global entertainment capital of the world that has got everyone excited about the sport.
ADVERTISEMENT
Article continues below this ad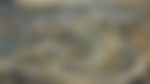 Formula One CEO Stefano Domenicali mentioned the addition of Las Vegas confirms that the buzz about F1 in the USA is very much real.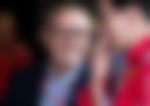 "This is an incredible moment for Formula 1 that demonstrates the huge appeal and growth of our sport with a third race in the US. Las Vegas is a destination known around the world for its excitement, hospitality, thrills, and of course, the famous Strip," said the F1 CEO.
Can the return of F1 in Las Vegas yield better results than before?
ADVERTISEMENT
Article continues below this ad
The sport has previously raced in Las Vegas and hosted 2 Caesars Palace Grand Prix in 1981 and 1982. Both races were the championship deciders and iconic events in the sport's history. However, they were not well received as the fans and the drivers had many issues with the track and the conditions.
WATCH THIS STORY: What Are Sprint Races & Where Will They Be Held?
According to The Race, the races were held in a parking lot that did not provide any excitement for either the drivers or the fans. The conditions were also brutal, as many drivers suffered physically from the heat.
ADVERTISEMENT
Article continues below this ad
The 1982 world champion Nelson Piquet got sick in one of the practice sessions on the eve of his first world championship. Moreover, the track did not have any memorable features and drew heavy criticism. More so, the Layout of the track was not the most exciting, and it did not give the drivers many opportunities for some thrilling wheel-to-wheel racing. All this eventually led to the race being dropped from the calendar.
But this time, we will be racing on the iconic strip of Las Vegas and held in the nightlife of the city. But everyone's hoping that in 2023, Las Vegas Grand Prix would provide a better spectacle. It is still unclear whether it would be a single appearance for the city or the LA strip will continue to host F1 in the future.
Edited By: Ranvijay Singh