Has Ferrari F1 Finally Found the Solution to Their Pit-Stop Blunders?
Published 04/25/2021, 8:50 AM EDT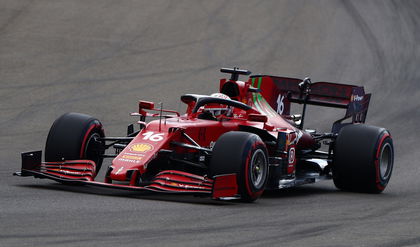 ---
---
The importance of pit-stops can never be underestimated in the sport of F1. A good pit-stop can be the difference between winning P1 and P2; a split second that is overspent in the pitlane can cause drivers to lose a race. Some teams specialize at this aspect of the sport, like Red Bull. The Austrian team is admired for their lightning-quick pit-stops but on the other end of the spectrum is a team like Ferrari.
ADVERTISEMENT
Article continues below this ad
The Maranello-based outfit aren't really famed for their pit-stops, more known for their blunders. But there appears to be some improvement seen this year.
The first two races can be counted as a success for the Scuderia. They have not only displayed good pace and gotten pretty good results, but they've also avoided their typical pit-box errors. This can be down to two primary reasons.
ADVERTISEMENT
Article continues below this ad
Firstly, it appears as though Ferrari are exercising a slight bit of caution. A typically good pit-stop needs to be very quick. But it feels as though Ferrari don't mind adding a few milliseconds if it means doing a good job.
They obviously aren't under pressure to win the championship, so perhaps they feel doing a good pit-stop without errors is better than doing quick and hasty pit-stop that could compromise the race as a whole if it comes out wrong.
Secondly, there is also speculation that Ferrari have finally modified the thread of their wheel nut. This prevents cross-threading and from the wheel nut getting jammed, thus delaying a pit-stop.
If Ferrari can keep their pit-stop game high, they could finish 3rd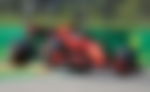 After two races, it's clear to see that the Italian team is a much-improved version of themselves from last year. The results have been a big positive, and so far there hasn't really been anything to criticize them over.
ADVERTISEMENT
Article continues below this ad
The only hindrance is that their main competitor for the third-placed finish, McLaren, is doing slightly better than them. However, Carlos Sainz knows how Ferrari can beat his old team.
It'll be a case of who is the most consistent between the two through the season. Errors in a 23-race season are inevitable, but which team handles itself better and minimizes the errors will be the one to come out on top.
ADVERTISEMENT
Article continues below this ad