Has Lewis Hamilton Won an F1 Race Every Season?
Published 03/31/2022, 1:11 PM EDT

Follow Us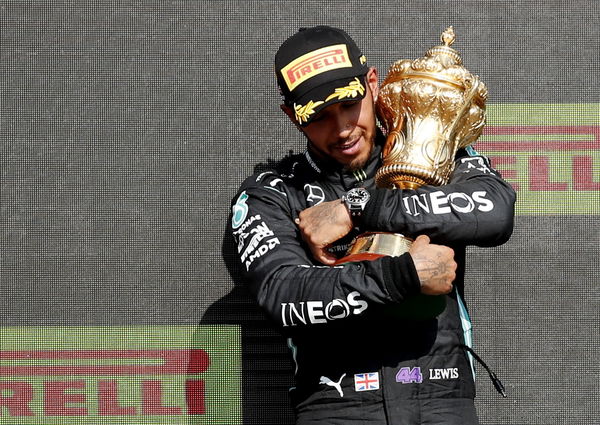 Lewis Hamilton is undoubtedly one of the best drives in F1 history. He has many records, like most poles position, and most podiums, and by quite a margin. But the most notable one would be his legendary record of 103 race wins. Many viewers even speculate if the Brit has had a season where he didn't win a Grand Prix.
Lewis Hamilton is now an F1 driver for over 15 years. He has tasted both success and defeat throughout his career. However, he never finished the season without at least one win in his 16-year-long F1 career. The Briton might not have a decent start in 2022 and only finished third in the season opener, but the season is not over yet.
ADVERTISEMENT
Article continues below this ad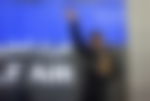 The Mercedes driver holds the record for most consecutive seasons with at least one Grand Prix win since his F1debut in 2007. Further, the Briton shares this legendary title with Michael Schumacher, with whom he already shares the record of seven-world championships. However, if Lewis bags one more win this season, he will create a record of 16 consecutive seasons with a win. It will also mean that his saga of winning at least one race every season will continue.
More records that Lewis Hamilton can still break
The 37-year-old has got many records under his belt. He is undoubtedly the most successful driver with a glorious career. But even after so much success, there are still records that he can get.
Hamilton broke a Michael Schumacher record in the 2022 season opener when everyone even doubted him to finish at the podium. That third-place finish earned him the record 16 consecutive seasons with at least one podium finish while Schumacher had 15. Then, in the Saudi Arabian GP, he made a record for most appearances with a single constructor. Before him, Schumacher had the record as he had 179 appearances with Ferrari.
ADVERTISEMENT
Article continues below this ad
If Hamilton bags a victory in Hungary or England will also set a record for most wins at the same Grand Prix. Further, Hamilton bagging a pole in Australia or Hungary will set a record 9 pole positions at the same GP. Aside from this, Hamilton getting a podium in the British GP will get him the record for most home podiums with 12.
ADVERTISEMENT
Article continues below this ad
WATCH THIS STORY: Lewis Hamilton's Biggest F1 Crashes
But the record which Lewis Hamilton eagerly wants to make is the eight-time world champion. In 2020, he lifted the championship title for the seventh time, a record that he shares with Michael Schumacher. Fans should keep their eyes on Hamilton as he would set out to break all these new records this season.
Edited By: Ranvijay Singh