'Have Not Forgotten How to Drive': Sebastian Vettel Breaks Down Ferrari Struggles Compared to Red Bull Glory
Published 01/01/2021, 8:30 AM EST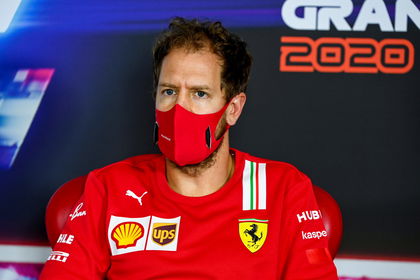 ---
---
Sebastian Vettel will go down in F1 history as one of the greatest drivers to get behind the cockpit of a car. However, it is his tenure at Red Bull and not Ferrari that secures his legendary status. Because at Ferrari, he started looking like a shadow of his former self.
ADVERTISEMENT
Article continues below this ad
While the beginning was sweet and laden with fanfare, the ending was like having a bite of bitter gourd. Particularly this season, he started to make too many mistakes. It was as if he was driving on an ice track.
Since an F1 driver is more dependent on his car than any other athlete on any of his tools, he feels the reason for his poor form was his lack of faith in the SF1000.
ADVERTISEMENT
Article continues below this ad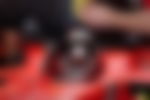 "Trust in the car is extremely important to us. As mentioned at the beginning, we're talking about hundredths. If your car doesn't seem so comfortable to you, you have no chance in this close competition.
"Then you hesitate here, give away a tenth there. All in all, you are at a loss when it comes to attacking at the top. Even small things make the difference in the end," Vettel said.
"If you know your car, if you trust it, you already know what it's doing beforehand. Then you drive instinctively, automatically doing the right thing. But if you have doubts and have to think too much beforehand, you lose the crucial time. Unfortunately, that's the case with me with Ferrari. "
It was believed in the paddock that the car was built to the specific requirements of Charles Leclerc. While the Monegasque is comfortable driving with a wobbly rear, Vettel needs to have confidence in the rear section of the car to drive to the limit.
ADVERTISEMENT
Article continues below this ad
Sebastian Vettel has not forgotten how to drive
However, he is certain that he can regain his old-self back, "When you are self-critical, you always have doubts. But I have not forgotten how to drive, rather I am analyzing why it is that I could not call up one hundred percent of my skills."
ADVERTISEMENT
Article continues below this ad
And the German will look forward to the next season to prove he still has a lot left in the tank. It will be new beginnings for him at Aston Martin with a Mercedes engine. Though, it will be his last resort as well. And a failure at Aston Martin could very well spell the end of his F1 career.