'Haven't Commited to a Further 3 Years'- Toto Wolff Clarifies 'Misunderstanding' in New Mercedes Deal
Published 12/19/2020, 2:52 AM EST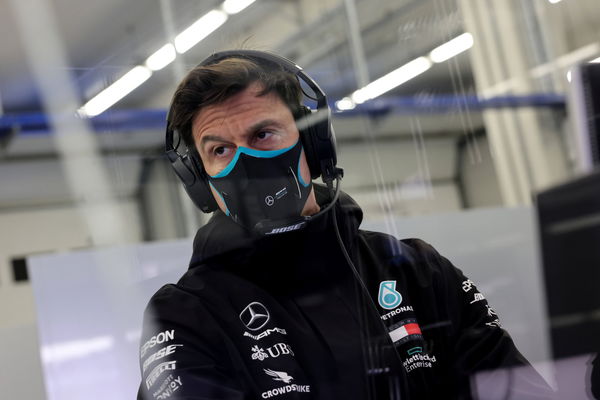 ---
---
Recently, Mercedes revealed that Toto Wolff will continue playing the roles of CEO and Team Principal for a duration of 3 more years. However, he clarified that the number '3' was a misunderstanding.
ADVERTISEMENT
Article continues below this ad
Apparently, Toto is committed to the Mercedes AMG F1 team for life. Prior to the FIA's prize-giving ceremony, Toto was taking part in a press conference.
The interviewer asked the Austrian if the team was ecstatic after hearing the news of him opting to hang around the paddock for 3 more years.
ADVERTISEMENT
Article continues below this ad
"No. That is a misunderstanding," Toto replied. "I haven't committed to a further three years. I've committed for life. We have 3 shareholders that own the company today. 
"And irrespective of my own role, I could be a team principal, CEO executive chairman at any time. But Mercedes is what I do and will do for many years."
Overall, it looks like Toto will lead the team until 2024. Beyond that season, the Austrian might hand his Team Principal role to someone else, citing the 2025 regulation changes.
Was Toto Wolff's Mercedes extension expected?
This move by Toto was definitely unexpected. The Austrian always hinted at giving up his Team Principal role in the team and taking up a more significant role that saw him tethered to one country.
However, there was no news regarding that for months. Then, all of a sudden, he went on to buy a minor share in Aston Martin ahead of their return to the grid in 2021.
This fueled the speculations that Toto might move to the British team in the coming years. However, Toto laid the rumors to rest after agreeing to be a part of Mercedes' three-way ownership.
ADVERTISEMENT
Article continues below this ad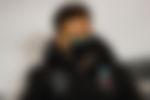 He increased his shares in the team, exactly the same as INEOS and Daimler. Daimler were holding the major shares in the company with 60% while Toto held 30% of the shares. The remaining shares belonged to former racing champion, Niki Lauda.
However, in order to equalize the percentage of shareholding in this new three-way tie, Daimler, Toto, and INEOS each hold 33% of the shares.
ADVERTISEMENT
Article continues below this ad
Unexpectedly, citing Toto's commitment to the team and his increase in shareholding, Mercedes certainly look like the team he will stick with till the end.