'Haven't Picked Me up for the Sake of It' – Russell Opens up on the Pressure of Being a Mercedes F1 Junior
Published 01/18/2021, 3:42 AM EST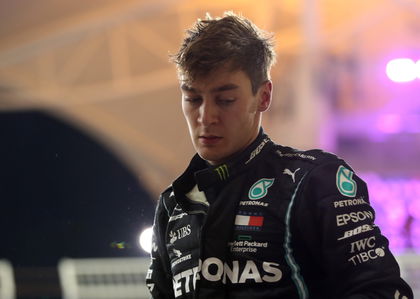 ---
---
It has been a journey of efforts and hardships, but ultimately one of success for George Russell so far. The 22-year-old Mercedes junior finds himself among an elite group of 20 drivers capable of competing in the cutthroat sport that is Formula 1.
ADVERTISEMENT
Article continues below this ad
Russell has built his way up the ladder much like any young, aspiring F1 driver. Battling through the ranks in junior karting, GP3 and then Formula 2, he has now made it to Formula 1 with Williams.
At the same time, Russell is also part of the prestigious Mercedes Junior Drivers' Program. He discussed whether he ever felt the pressure to repay the faith put him in by the defending champions.
ADVERTISEMENT
Article continues below this ad
George Russell reveals he saw his affiliation with Mercedes F1 as a 'positive'
The Williams driver stated, "Arguably, when I was a bit younger, maybe my early races in GP3. Probably during 2017, there was a point where my mentality shifted.
"I told myself: 'I'm here for a reason and they haven't picked me up for the sake of it.' Mercedes don't sign 15-20 young drivers every year; at the time, I was one of three. I knew I had to go out there and do my job to the best of my ability."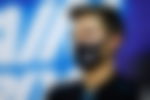 Russell certainly impressed top bosses at Mercedes when he eventually clinched the 2017 GP3 Series title. He then went on to also win the FIA Formula 2 championship in 2018 with the same team, ART Grand Prix.
The Briton continued and said, "I've always had the most amount of pressure from myself. I know what I want to achieve, and I only saw being affiliated with Mercedes as a positive. Maybe I enjoyed that extra pressure that I knew all eyes were on me, even back then."
ADVERTISEMENT
Article continues below this ad
Russell's 2020 Sakhir GP performance impressed fans and pundits alike
Coming into the Mercedes setup to replace Lewis Hamilton for the Sakhir GP, there was little time for him to adapt to new surroundings. By doing so exceptionally well and learning quickly, he showed that he can take to the wheel of the Mercedes car with ease.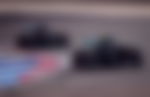 The drive in Sakhir convinced many that Russell seemed ready to make the big jump across to a higher-level team. Although he will likely continue with Williams in 2021, Mercedes do have something to think about for the immediate future.
ADVERTISEMENT
Article continues below this ad