'He Became Impatient' – Red Bull's Marko Explains Why Turkish GP Win Slipped Away from Max Verstappen
Published 12/30/2020, 7:29 AM EST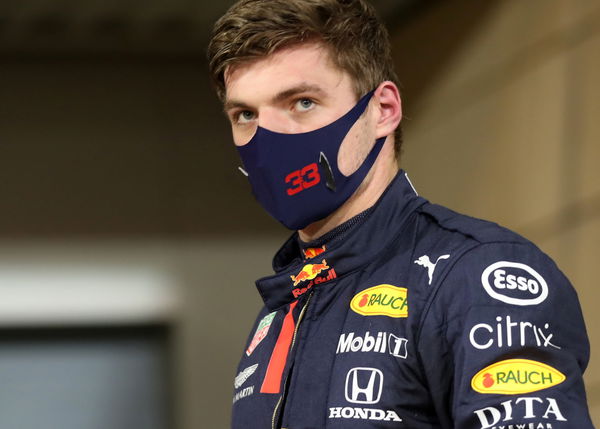 ---
---
After an entire year of chasing Mercedes, Red Bull had to satisfy themselves with a P2, again. Max Verstappen and Alex Albon committed to several mistakes that cost the team some valuable podiums. In one of his rare media appearances this year, Dr. Marko cleared all doubts about the team's performance in 2020.
ADVERTISEMENT
Article continues below this ad
Red Bull had started the season well with a win at the 70th Anniversary Grand Prix. However, after that, they failed to build on that. They had put in excellent strategies to exploit the shortcomings of Mercedes. However, that gathered dust as nothing could help them overtake the AMGs.
Although it was a disappointing season, overall, there was one race where the team appeared significantly stronger – the Turkish Grand Prix. The race that fancied the most abnormal weather conditions back at Istanbul Park. With Max Verstappen geared in well to win, destiny played a nasty game with him and the team.
ADVERTISEMENT
Article continues below this ad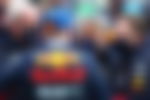 Verstappen was dominating since the very beginning of the weekend. However, he gave away the pole to Stroll at the very last minute, failing to beat the Canadian's time. During the Sunday race as well, Verstappen could have well scored a podium, he had been a bit more patient.
"We were the big losers in Istanbul. We dominated every session, Q1, Q2. And then there's a team that has optimized the air pressure and they're bang on pole position. For Verstappen it was the only race this year in which he became impatient," expressed Dr. Marko.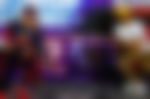 Max Verstappen needs to be patient
Adding to the misery of Red Bull that weekend was another ploy of fate.
Dr. Marko revealed that Red Bull was a crew member short that weekend. After winning the fastest pit stop this year, Red Bull's efficiency in pit stops is undeniable. However, that could not function smoothly as the substitute that weekend was a few milliseconds late.
Even then, he does not blame any particular team member; he understands it is a collective effort. However, he agrees that Max Verstappen had a shot at the podium and he blew it. In trying to overtake Checo for quite some time, he finally tried to pull past, but lost control over the kerbs and went round spinning again.
"In addition, we are usually the world champions of pit stops. But it didn't work at the crucial pit stop because three mechanics weren't there due to corona, and a substitute didn't do the right thing in a millisecond It took 3.7 seconds as far as I can remember. That put him out behind Perez.
ADVERTISEMENT
Article continues below this ad
"The mistake that happened when adjusting the front wing was not decisive in my opinion. If Max had come out before Perez, he would have won the race with half a front wing," concluded Dr. Marko.
While Max urges his team not to repeat the mistakes they did in 2020, he needs to be careful about his form next year, too. It has to be a strong and unified team effort, and only then can Red Bull match up with Mercedes.
ADVERTISEMENT
Article continues below this ad