"He has Much of What You Saw in Michael Schumacher": Former F1 Boss Remembers the Early Years of Sebastian Vettel
Published 04/08/2020, 2:04 PM EDT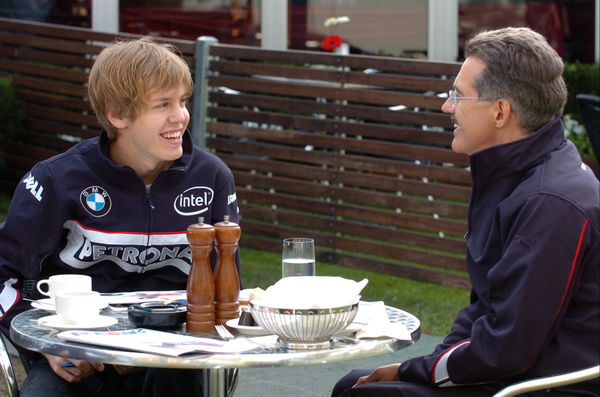 ---
---
Former BMW boss, Mario Theissen recently spoke about his old ward Sebastian Vettel. BMW Sauber handed Vettel his official F1 debut back in 2007 when he filled in for an injured Robert Kubica. The now-retired motorsport director worked with Sebastian Vettel in the early stages of the German's career.
ADVERTISEMENT
Article continues below this ad
The BMW stint remained his only F1 outing with the squad until he joined the Red Bull family with Toro Rosso in 2008. Despite the brevity of Vettel's BMW F1 career, Theissen could gauge Vettel's character.
"As young as he was then, he was extremely mature. He was clearly ahead of the others in terms of professionalism and focus," Theissen told the Starting Grid podcast.
ADVERTISEMENT
Article continues below this ad
"He prepared himself, did other sport and his fitness programme was also above all others. Vettel wasn't interested in anything else, he put his heart and soul into it and that was absolutely impressive."
What else did the BMW boss say about Sebastian Vettel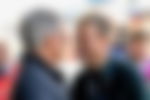 Since Theissen retired, he and Vettel do not share a close working relationship anymore. However, Theissen is confident that Vettel's character has not changed over the years.
ADVERTISEMENT
Article continues below this ad
In fact, he made a surprising admission about Vettel and a certain Michael Schumacher. Theissen spoke about the degree of professionalism and attention to detail that the two possess. He mentioned this comparison in relation to how Schumacher and Vettel prepare themselves and the car.
The German revealed that Sebastian Vettel was often an early bird especially during junior races and in testing appearances. In addition to that, he always carried a notebook with him, likely to take notes and improve on his performance.
"So that the next time he came round the track, he knew exactly what he had to do," Theissen concluded.
ADVERTISEMENT
Article continues below this ad
Sadly, Sebastian Vettel has gone through a bit of a rut and been prone to mistakes. When he partnered Kimi Raikkonen at Ferrari, he didn't get much heat. However, once the Finn left and Charles Leclerc took his place, Vettel became extremely vulnerable and witnessed his numero uno status threatened.
To make matters worse, Leclerc soon began to show him up and the mistakes came more frequently. The last time he became this rattled, Daniel Ricciardo partnered him at Red Bull and performed better, prompting the German to move to Ferrari.