"He Hasn't Enjoyed It There"- Brundle on Why Daniel Ricciardo Is Ditching Renault for Mclaren
Published 05/18/2020, 2:19 AM EDT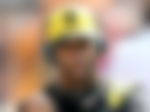 ---
---
Former F1 driver turned commentator Martin Brundle opened up on why Daniel Ricciardo is leaving Renault next year. Brundle believes Ricciardo's exit hinges mostly on Renault's car and the overall competency of the team. Furthermore, the Briton thinks McLaren has a lot to gain despite Ricciardo's steep salary.
ADVERTISEMENT
Article continues below this ad
Brundle on why Daniel Ricciardo is walking away from Renault
Sadly, Renault will be losing yet another driver at the end of this season. Since Renault's return to F1 back in 2016, the team has hired 6 different drivers over the years, with two of them no longer in the sport. Team principal Cyril Abiteboul always hailed Ricciardo as the team's future and the man who would resurrect Renault. But Abiteboul's said this about nearly every new driver that joins the team.
ADVERTISEMENT
Article continues below this ad
Ricciardo joined the French team with lofty ambitions that never came to fruition. Clearly, something isn't right at the Enstone outfit which is why Daniel's throwing in the towel after this season.
Renault isn't in the happiest place right now. They're losing their star driver, the R.S.20 is an unknown and the team seems to be moving backward development-wise. It may sound harsh but the Renault F1 team is currently in shambles. Ricciardo knows this and jumped at the first chance to change teams. Moreover, the Aussie clearly wants nothing to do with Renault's future vision in F1.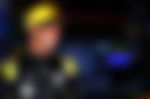 Brundle believes Ricciardo's exit mainly has to do with the team's car. The Briton thinks the car wasn't suited to Daniel's driving style of braking late.
Speaking to Sky F1, Martin said:
"He hasn't enjoyed it there [at Renault]," 
"I barely remember seeing Daniel through last season. We used to see him all the time with that big flip-flop smile but for some reason, it just didn't work for him there.
"The car didn't play on his specialty of last of the late-brakers.
"Maybe he fancies more the McLaren and the incoming Mercedes engine, maybe he's concerned about where Renault will be in the future.
ADVERTISEMENT
Article continues below this ad
"It's a bit of a sideways move but Daniel has obviously seen something at Renault that doesn't fill him with confidence into the future."
Brundle expects McLaren to greatly benefit from its newest signing.
"Daniel brings more experience and obviously a lot more race wins to McLaren," he said.
ADVERTISEMENT
Article continues below this ad
"McLaren are probably thinking they've had a net gain depending on what they have to pay him.