'He Understood Me' – Sebastian Vettel Names the Most Important Person at Ferrari During His F1 Stint
Published 12/24/2020, 7:54 AM EST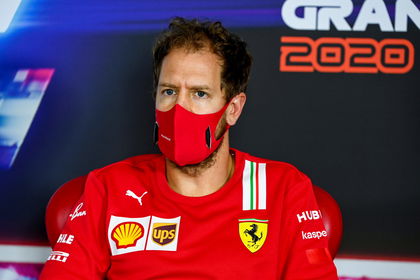 ---
---
The chronicles of Sebastian Vettel at Ferrari have ended this season. The former champion is moving on to the newly-rebranded Aston Martin next season. Vettel had the worst year of his career as Ferrari's power unit issues severely affected their performance all season.
ADVERTISEMENT
Article continues below this ad
He joined the Red team in 2014 and completed six years with them. However, the German failed to accomplish his goal of winning a championship with the Maranello-based team.
Talking about his time with the Prancing Horse, Vettel revealed the most important person for him at the team.
ADVERTISEMENT
Article continues below this ad
He said, "Riccardo (Adami, track engineer, editor's note) from my work group without doubt. I traveled with him and it was important to have him as a pillar, because we already knew each other.
"He understood me, in terms of track performance it was the most important person."
Vettel continued, "In a larger picture, however, Maurizio Arrivabene. I think that from the outside he was not well understood, it was not easy to work with Marchionnne. He was very particular, he put great pressure on people and with Maurizio he is not always been kind.
"But I think Arrivabene really has a big heart."
Sebastian Vettel learned how to throw a party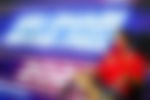 In 2020, Sebastian Vettel went from a regular podium contender to failing to qualify for Q3. However, the German looked back and recalled some things that he has learned in his last six-years at Ferrari.
"A little Italian.
ADVERTISEMENT
Article continues below this ad
"But I also learned how to throw a party," Vettel joked with a smile on his face.
He further added, "These seasons have taught me a lot, as a driver and also as a man. I learned a lot about Ferrari and about Italy as a country, about its values ​."
Sebastian Vettel has clarified that he is ready for his new chapter with Aston Martin. The team has impressed everyone last season, and Vettel is already a proven race winner. Hopefully, the German will be back on the top of the podium next season with Aston Martin.
ADVERTISEMENT
Article continues below this ad