"He Would Be Fascinated": Ferrari Mastermind Reminiscences Champion Michael Schumacher in New F1 Era
Published 05/15/2022, 11:14 AM EDT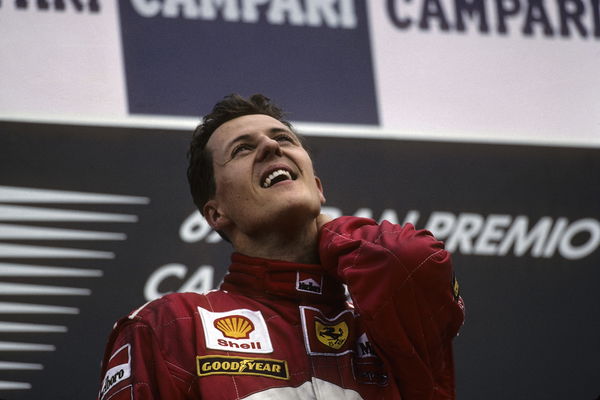 A host of rules and changes have come to F1, and it would have fascinated Michael Schumacher! In a bid to make this sport more competitive, the 2022 regulation changes are already showing results. Just five races in and we've seen some incredible changes in the racing. There are more overtaking maneuvers and safer yet faster racing as compared to 2021.
F1's Ross Brawn is the mastermind behind the rule changes. Changing the sport forever is Brawn's favorite hobby. He is the man responsible for Schumacher's seven world championships titles and Brawn-GP. Reminiscing about the old days and looking forward to the new. Brawn even shares his narrative about Schumacher's adaptation to the new era.
ADVERTISEMENT
Article continues below this ad
"Michael used to be the last person to leave the paddock on Saturday night before the race. He sat with me and the engineers for hours on dates and figures. And he would be fascinated to analyze all this with the engineers. He would be great in this new era. Michael would love the new Formula 1!" said Brawn, reminiscing.
Apart from the old stories, Brawn also details the problems with the downforce they've solved. The better overtaking maneuvers result from the same. He also predicts the infamous crash at Silverstone in the 2021 season between Lewis and Max wouldn't have happened in 2022.
Michael Schumacher would love today's F1
ADVERTISEMENT
Article continues below this ad
The German racing legend started his racing journey at a very young age. Michael became a German and European karting champion by 1987, which translated to dropping out of school and working as a car mechanic apprentice.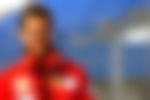 The same mechanical apprenticeship that made Michael inclined towards the mechanics of the car. Further, getting to know the machine as a driver is extremely important. The new regulations introduced in the 2022 season have made this more relevant.
ADVERTISEMENT
Article continues below this ad
Michael's last race was in 2010, two years before they introduced the V6 hybrid engines in F1. As a mechanic apprentice and racing driver, Michael would've excelled in the current racing environment. And if we are to believe his former boss's words, he would've loved being in F1 today.
Watch this story: Mermaids Podium Helmets More Bizarre Moments From The Unusual Fever Dream Of F1's Miami GP Weekend