Health Hazard Puts Max Verstappen's Father Jos' Passion on Pause
Published 02/19/2023, 12:00 PM EST

Follow Us
Success doesn't come easy in a sport such as Formula 1, which is as harsh, serious, and unapologetic as it gets. And drivers like Max Verstappen—fierce and aggressive—come around only once in a while in this sport. They take years of hard training, a level above the rest of the drivers, which makes them the champions of F1. And who played a major role in making Max Verstappen what he is today? His father, Jos Verstappen.
Previously an F1 driver himself, Jos Verstappen has seen the difference between a regular F1 driver and a champion F1 driver. And now that he has made Max Verstappen the beast that he is today by mentoring him every step of the way, he has taken on a new role on the sidelines: rallying. But sadly, after having competed in the World Rally Championship last year and completing it on his debut, he won't be continuing rallying in the meantime.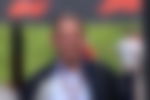 According to a recent press release by Verstappen.com, the senior Verstappen will not be able to participate in the forthcoming rallying season from the very first race, which is at Haspengauw, Belgium. His absence is being blamed on his health, after being diagnosed with migraine-like symptoms. Following this, he'll miss the first round and is uncertain about his eventual return.
ADVERTISEMENT
Article continues below this ad
In the meantime, he'll be joining the defending champion, Max Verstappen, in Bahrain for the pre-season testing.
A part of the statement read, "Jos, who will travel now to Bahrain to follow Max' exploits there, is obviously very disappointed with the situation." It also adds that Jos will be back to rallying as soon as he is allowed by the doctors.
Both Max and Jos Verstappen hint toward a very similar future
Max Verstappen has iterated that he has achieved his dream, which was winning the Formula 1 championship. And anything that he wins beyond that is just extra. His words remained the same after winning the championship both times.
ADVERTISEMENT
Article continues below this ad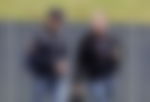 But this is also something that his father has said, also hinting at a possible early retirement for the Dutchman, as he desires to drive competitively alongside his father sometime in the future.
Speaking about Max's F1 career achievement, as per Marca, Jos said, "Max is done with everything now. Especially when you have won the championship, then the pressure is gone and it becomes less exciting. For Max, I think it was important that he broke the record with those wins. I think that's the most important thing. Max has nothing to prove anymore, so he could leave F1 very soon."
ADVERTISEMENT
Article continues below this ad
WATCH THIS STORY: An Insight Into Lewis Hamilton's Dating History
Jos and Max, despite their hardships, appear to be more on the same page. Surely, Max won't budge in making any sacrifice for his father's betterment after acknowledging his efforts on numerous occasions.
Edited By: Ranvijay Singh