Helmut Marko Denies Abiteboul-Red Bull F1 Rumors as He Backs Former Mercedes Chief
Published 01/20/2022, 5:28 AM EST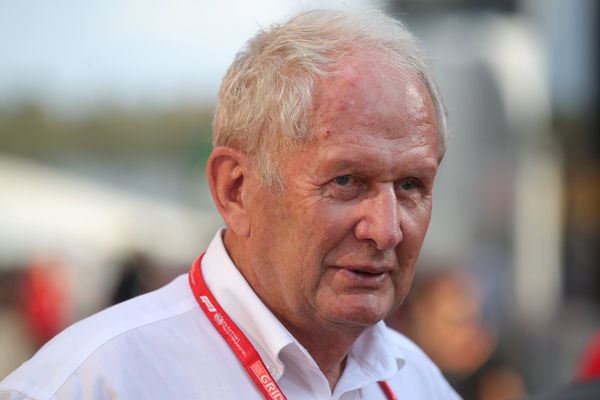 Red Bull advisor Helmut Marko denied any rumors of former Renault team boss Cyril Abiteboul joining the Red Bull team as the head of the engine project. Notably, Abiteboul was present in the Red Bull garage during the 2021 season finale. Speculations were on the rise instantly that he might make his F1 return soon with the former rivals. However, Marko categorically denied any such scenario.
ADVERTISEMENT
Article continues below this ad
The newly rebranded Alpine team relieved Abiteboul of his responsibilities at the end of the 2020 season.
2018-19 footages of Cyril arguing with Red Bull boss Horner over lack of power in Renault engines are still fresh in the minds of F1 followers. Naturally, it surprised many to see the Frenchman in Red Bull's garage owing to their tumultuous relationship.
ADVERTISEMENT
Article continues below this ad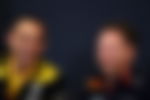 Marko denied any chance of Abiteboul joining the Red Bull F1 team
ADVERTISEMENT
Article continues below this ad
After a few days of that incident, Cyril admitted to being present in the former rival's garage during the season finale. But as per Marko, it had nothing to do with him joining the team's engine project. Notably, Red Bull has taken over their engine needs after Honda decided to leave F1 after a championship-winning season.
In a recent interview reported by SoyMotor, Marko dismissed the rumors calling it "nonsense." "I really don't know where this nonsense comes from. It's absolute nonsense. Ben Hodgkinson is and will continue to be the leader of our engine project. We hope he can start working as soon as possible," said the team advisor.
After two decades at Mercedes, Ben Hodgkinson moved to fierce rival Red Bull. He will head the engine project for the team as technical director. He will be in charge of all technical decisions as far as Red Bull's engine project is concerned. Hodgkinson's focus will be on the development of Red Bull's first power unit to meet the new Formula One regulations scheduled for 2025.
ADVERTISEMENT
Article continues below this ad
With new regulations in place, Marko still believes Red Bull and Mercedes will remain at the front of the grid. But fans are excepting a shift in the power dynamics this season. Tell us your predictions in the comment box below.