Helmut Marko Reveals Who Actually Pulls the Strings With F1 Driver Lineups at Red Bull
Published 08/09/2021, 12:31 PM EDT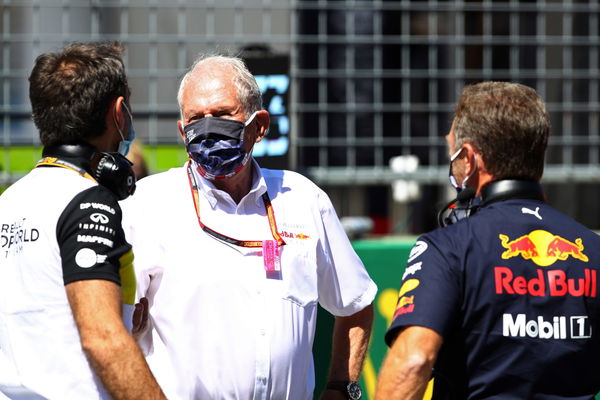 ---
---
The head of the Red Bull driver development program, Dr. Helmut Marko, sat down with New Zealand talk show host Mike Hosking to talk about the Hungarian GP, the tussle with Mercedes, as well as the F1 drivers' market. In doing so, Marko revealed who really has control over the seats of the team.
ADVERTISEMENT
Article continues below this ad
In explaining the requirements to get a driver into the team, the Austrian revealed, "It's a decision between Mateschitz and me."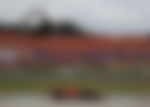 Leaving Christian Horner quite literally out of the conversation, Marko hinted at the hierarchy in the team. The British team principal has been in this position since 2005, yet, who gets a seat in the Milton-Keynes outfit is above his pay grade.
ADVERTISEMENT
Article continues below this ad
Helmut addresses Perez and Gasly's future with Red Bull
While 23-year-old Max Verstappen is in with the team for the long run, Marko divulged in the futures of Pierre Gasly and Sergio Perez.
Regarding Gasly, Helmut explained the two-year contract he has with AlphaTauri. He acknowledged Gasly's growing performance; however, he explained the need for talented leaders in the team. More importantly, he mentioned the pressure that comes with the second Red Bull seat.
"Being number one driver in a very good midfield team is a different story than being number two to Max Verstappen."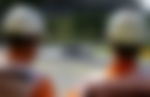 Marko expressed that the mentality required for both teams is different. Nonetheless, he is willing to keep Gasly's door open.
"We are looking at his progress very much, and within the next two years we will make a decision whether he will be on the free market or we are considering taking him into Red Bull."
In making this statement, Marko cast doubt over Sergio Perez's future with the team. He added, "Perez is 31 years now, so he won't be too long, I think, in Red Bull Racing."
ADVERTISEMENT
Article continues below this ad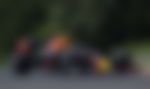 One of the top teams on the grid, RBR, lost their P1 to Mercedes after the Hungarian GP.
Their junior team, AlphaTauri, is doing just as well in the midfield, with it being the only team to score points in every race of the season so far. Pierre Gasly has put the white and blue car on the podium and is consistently seen storming through the mid-field. Barring his victory in Baku, Checo hasn't had the best season so far.
ADVERTISEMENT
Article continues below this ad
While the second seat at Red Bull hasn't been confirmed yet, there is a long way to go for the Mexican to solidify his place with the team. With Gasly out of the equation for the next two years, who will accompany the Lion for the 2022 season?
Watch this story: Lewis Hamilton's Incredible Car Collection