Helmut Marko Taunts Renault for Testing in Red Bull's Backyard
Published 06/16/2020, 6:22 AM EDT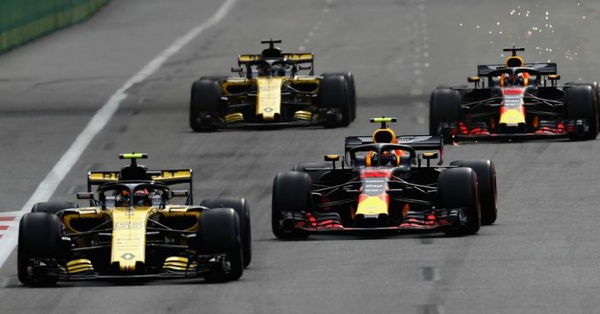 Following in the footsteps of Mercedes and Ferrari, Renault are the latest team to be conducting tests before the start of the 2020 season. Like all other teams that will be testing in this period, Renault will also use their 2018 spec car. However, the fact that Renault got permission to test on the Red Bull Ring in Austria, where the first two races will be held has not pleased Red Bull's advisor, Dr. Helmut Marko.
ADVERTISEMENT
Article continues below this ad
Helmut Marko thinks that allowing Renault to use the Austrian track is a generous gesture
ADVERTISEMENT
Article continues below this ad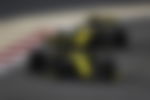 ADVERTISEMENT
Article continues below this ad
When asked to comment on Renault's use of the Red Bull Ring by Speedweek, Helmut Marko gave a cynical reply. He said, "It was a great achievement from the Spielberg project that they rented the slopes to a competitor team. Let's say that it was a generous gesture."
So far there has been no news regarding when or where Red Bull will conduct their tests. They, understandably, aren't happy that their home track has been loaned out for testing by another team. However, it is worth noting that the people who loaned the track, i.e. the management of the Spielberg project aren't related to Red Bull Racing and have no obligation to them. However, considering that the Red Bull Ring is Red Bull's home track, they'd have been hoping to get first preference.
ADVERTISEMENT
Article continues below this ad
Perhaps what would have disappointed them more is the fact that their sister team, AlphaTauri couldn't secure the Spielberg circuit. AlphaTauri will instead conduct their Filming day (not testing) at Imola, instead of their usual Misano circuit (unavailable due to MotoGP teams conducting testing).
For those who don't know what 'filming day' is, it's basically a two day period given to teams to use the latest version of their car for filming and other PR events. However, teams see this as an opportunity to test the latest spec car. Therefore there are some restrictions attached to the filming day. One is that teams can't drive the car for over 100 kilometers. Second is that the cars can only run on demo tires. These tires are promotional ones and have a harder mixture than the usual Pirelli tires.