Here's How the Late Ayrton Senna Helped Damon Hill Win the 1994 Japanese GP
Published 10/18/2020, 7:21 AM EDT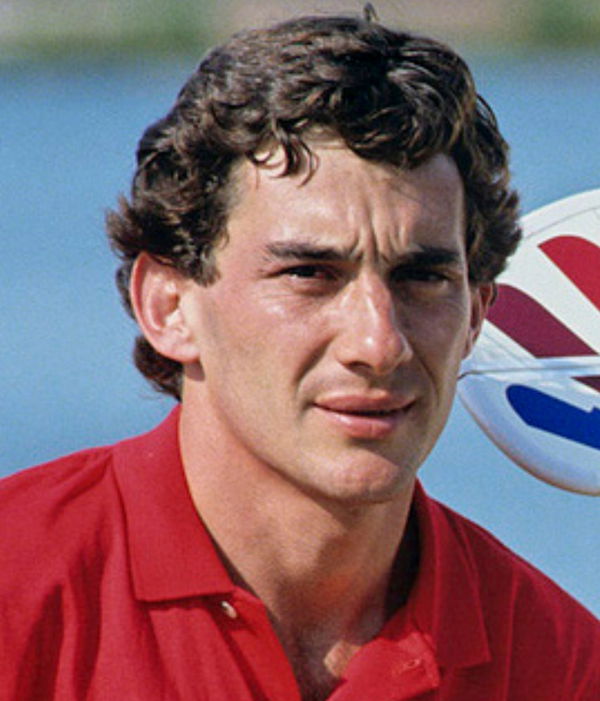 ---
---
The 1994 F1 championship was an absolute nail biter. In the end, it was Michael Schumacher who won his first-ever F1 title at the time. However, it was far from easy for the then Benetton man. He was pushed all the way till the very last race by Damon Hill.
ADVERTISEMENT
Article continues below this ad
Although Hill lost the championship only by a point, he revealed that a special prayer to late teammate Ayrton Senna, in Japan, kept his title hopes alive till the very end.
The Japanese Grand Prix of 1994 was quite an eventful race. Heavy rain along with multiple crashes meant the red flag came out early on in the race. At that point of time, Schumacher was leading the race and had a 6.8-second gap to Hill.
ADVERTISEMENT
Article continues below this ad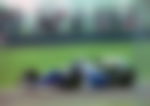 Once the race was restarted, the aggregate time rule meant Hill would have to finish the race with a 6.9-second gap or more to Schumacher if he was to win and keep the title fight alive.
However, Hill's plan saw a spanner thrown in the works when he pitted. Due to a problematic wheel nut, only three of his tires were changed.
Recalling that moment,  Hill said (translated by Google), "I knew I had to keep a certain head start and thought I had to pull something out of my hat. I said: Ayrton, when (if) you're up there, I could use a helping hand."
Ayrton Senna heard Damon Hill's prayers
ADVERTISEMENT
Article continues below this ad
Hill continued, "I thought that was it, but then I know I flew around the Esse. It was like someone put my foot on the accelerator and he (I) couldn't get off it. It was as if the gas pedal was stuck. It's almost like my instincts were driving the car."
In the end, Hill took the win in Japan, finishing 3.3 seconds ahead of a rampaging Schumacher who was a beast in the rain. It is a performance that Hill is extremely proud of.
Unfortunately for Hill, he couldn't beat Schumacher to the championship. Both the drivers suffered DNF's in the final Grand Prix in Australia, but Schumacher edged Hill out on the basis of overall points.
ADVERTISEMENT
Article continues below this ad
Despite the heartbreak in 1994, Hill went on to win his first and only title in 1996.