Here's the Aston Martin Car F1 Reportedly Plans to Use as Safety Car from 2021
Published 11/18/2020, 2:07 AM EST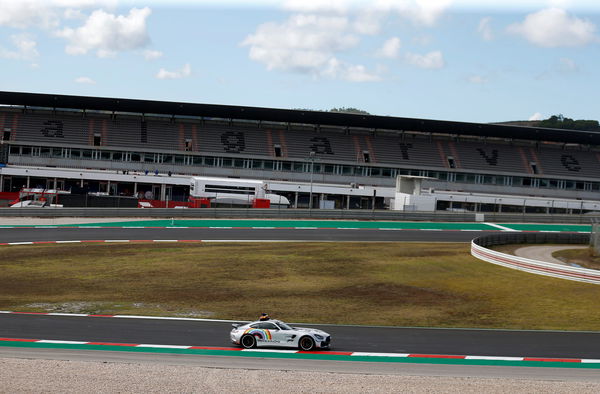 ---
---
After over two decades, Formula 1 could soon witness a new model of the safety car to lead the pack of F1 cars. At the moment, rumors are running suggest that the Mercedes saga will partially end by this year. What's more, the replacement for the German model could be the soon to be the works team, Aston Martin.
ADVERTISEMENT
Article continues below this ad
Recently, Mercedes bought a 20% share in Aston Martin. Hence, this could be the primary reason why Mercedes might prefer bringing in the British manufacturers.
As of now, there are two service cars that can be seen over a race weekend; the safety car and the medical car.
ADVERTISEMENT
Article continues below this ad
Aston Martin models expected to be chosen as replacements
Well, according to RaceFans, the famous Aston Martin Vantage will likely be seen being used in the capacity of the safety car, while Aston Martin DBX might run around the circuits as the medical car.
However, Aston Martin's spokesperson declined to weigh-in on the possibility of the British company supplying their cars to F1.
"As a manufacturer, we are extremely excited and focused on our imminent return to Formula 1 as a full works team, for the first time in more than 60 years, in 2021," he said.
Current Mercedes car models as the safety car and medical car
Mercedes replaced Renault as the safety car for Formula 1 back in 1996. Since then, they have managed to remain in the sport.
The two-seater Mercedes-Benz AMG GT R has persisted as the safety car since the start of the 2018 season, while the medical car is the Mercedes-Benz C63 S Estate. There will likely be a partial replacement for both these cars come 2021.
ADVERTISEMENT
Article continues below this ad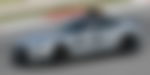 However, it is understood that neither the AMG GT R nor the Estate will retire from their duties entirely. Instead, the Mercedes-powered cars will take part in the Grand Prix weekends where they have bigger interests.
For instance, the Brazilian Grand Prix does not offer significant interests for Aston Martin. Hence, Mercedes will remain intact with its duties and will make itself available for over 50% of the season.
ADVERTISEMENT
Article continues below this ad
Meanwhile, over the weekends, like the British Grand Prix, the Vantage and the DBX will make their way onto the grid. However, can Formula 1 witness the famous '007'  cars leading their way around the circuits by next season?