Here's the Insane Revenue Hit F1 Took During Coronavirus Shutdown
Published 08/10/2020, 11:33 AM EDT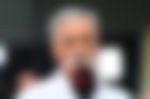 ---
---
The Covid-19 pandemic has drowned the financial sector of all the sporting industries. The revenue generation has been struck heavily. F1 has also suffered a major blow in its income tally since 2019.
ADVERTISEMENT
Article continues below this ad
Needless to mention, the abrogation of a series of great events has paved their way to financial misery. Reports suggest that Formula 1 dipped from earning $620m in 2019 to just $24m in the 2020 season!
These numbers are more than enough to leave one aghast. The major portion of income this season has come from sponsors. But, after this horrific scene in the financial department of Formula One, a decent rise could be seen from July-September 2020.
ADVERTISEMENT
Article continues below this ad
Thanks to the addition of 10 new races on the calendar.
F1 paid Silverstone for hosting the race
The generation of revenues majorly includes the parts of broadcasting fees and sponsorships. The income which used to get credit for hosting the races has been duly wiped out.
Instead, F1 is now actually paying the circuits to host the races, such as Silverstone.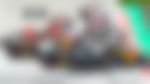 Liberty noted: "Since there were no events held during the second quarter of 2020, revenue recognition was limited, with recognized primary F1 revenue in the period consisting only of the elements of sponsorship contracts associated with non-race related rights.
"No race promotion fees nor broadcasting fees were recognized. Similarly, other F1 revenue came down due to zero revenue being generated from the Paddock Club. Including other event-based and television production activities."
In this tough situation, the UK government was one helping hand for F1. Liberty stated, "F1 also utilized [UK] government-supported furloughs in respect of approximately 50% of its employee base for varying periods.
"Most furloughed staff returned to work in advance of the F1 season commencement."
F1 boss Chase Carey said in the Liberty report that, "We were excited to return to the track in July and have now completed five races of what we expect will be a 15 to 18 race season.
ADVERTISEMENT
Article continues below this ad
"During the break, we continued to move the business forward with a reduced cost cap for the 2021 season, and announced new broadcast and sponsorship deals."
He ended on a happy note by appreciating the efforts committed by the entire workforce. He said, "#WeRaceAsOne is an initiative to further our sustainability efforts.
"It stands united against racism, in the fight against COVID-19 and to further address inequality and diversity in F1. We are thankful to the FIA, teams, promoters, our employees, and other key partners that made this return to racing possible."
ADVERTISEMENT
Article continues below this ad
SOURCE- Motorsport.com