Here's What Lewis Hamilton Did After McLaren Announced Him as an F1 Driver
Published 08/21/2020, 10:22 AM EDT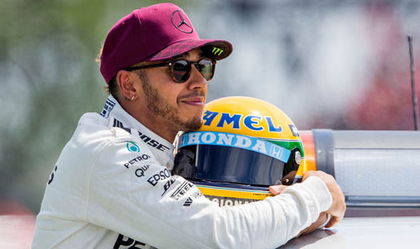 ---
---
Lewis Hamilton is widely hailed as one of the greatest drivers in the sport of Formula 1. Having dominated the sport for half a decade now, he's only two championship titles shy of breaking Michael Schumacher's all-time record of 7 titles.
ADVERTISEMENT
Article continues below this ad
Undoubtedly, to achieve the kind of success that he has, one has to be a phenomenal driver. But what is also equally important is having the work ethic and commitment to match the talent. Lewis certainly has all those qualities.
In fact, former McLaren mechanic Marc Priestley reveals that he was taken aback by those very qualities displayed by Lewis on his very first day as an F1 driver.
ADVERTISEMENT
Article continues below this ad
According to Priestley, McLaren's team was on a training camp the day Lewis became an F1 driver. But Hamilton was so dedicated and hungry to succeed that he joined the training camp the very next day.
Priestley said, "I was, first of all, quite impressed by that. He'd only just been announced, literally the day before. You can imagine, that's surely the biggest day in his entire life and yet the next day he has decided, of his own back, to fly out and join the rest of the team on this training camp. That's got to be a pretty daunting experience."
Priestley has major respect for Lewis Hamilton and his commitment to be a part of the team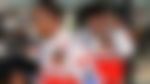 Priestley described the daunting environment that Lewis had just set foot into, attempting to gel with the team, "Coming up against a bunch of fairly macho, fairly sure of ourselves mechanics, a little bit over-cocky at times, who had all been mates for years.
ADVERTISEMENT
Article continues below this ad
"We were a tight-knit bunch. Yet, Lewis had rocked up and was doing his best to try and fit in. Had to give some respect to that."
Looking back, Lewis' attempt to fit in with the team worked out pretty well. He went on to have an incredible debut season, finishing only one point behind title winner Kimi Raikkonen.
However, he wouldn't be denied next season, winning his first-ever championship title.
ADVERTISEMENT
Article continues below this ad
One could sum it up with the cliche line, 'and the rest is history.' Having broken record after record, by the time Hamilton retires he could be the undisputed GOAT in the sport of Formula 1.