Here's When Sebastian Vettel Reportedly Decided His F1 Future and Signed With Aston Martin
Published 09/10/2020, 8:26 AM EDT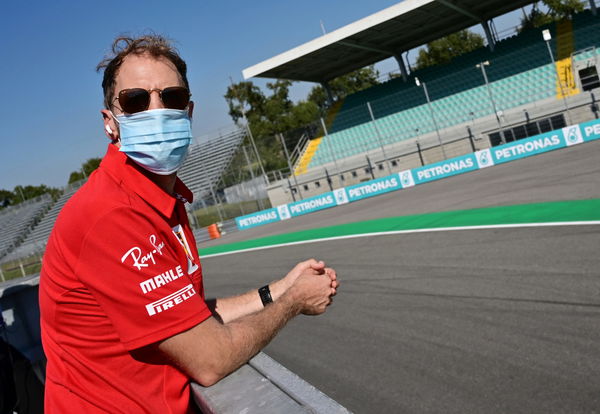 ---
---
Boy! F1 can sure get crazy at times, can't it? Only a day ago, it seemed as though all hope for a future in the sport seemed to slip out of Sebastian Vettel's hands. But then all of a sudden, fast forward to merely hours later, and Vettel is confirmed for a seat at Aston Martin in 2021.
ADVERTISEMENT
Article continues below this ad
Was the move a surprise? Maybe, maybe not. The rumor mill kicked into gear a long time ago, but it had really cooled down in recent days. Moreover, with Racing Point's Team Principal seemingly adamant on who their driver lineup would be for 2021, even the strongest Vettel to Aston Martin believers thought it was the end of the road for Seb.
But clearly that was not the case. Reportedly, Vettel had the contract on the table for a long time, so it really was only a decision of when and if he wanted to sign it. In the end, he did sign it and here we are.
ADVERTISEMENT
Article continues below this ad
Usually, a decision so big, understandably, takes a lot of time to make. A lot of factors need to be considered, both racing and non-racing ones. And the German surely took a lot of time to think things over. In fact, "He only put pen to paper last night." according to Will Buxton.
But if there were a tipping point for Vettel, it had to be his disastrous qualification in Monza.
When and what made Sebastian Vettel decide to continue in F1
Having already won all there is to win and having endured such a difficult season with Ferrari, Vettel could well have been considering leaving his life behind the wheel for good. But he just couldn't do it, not so early, not when the exhilaration and joy of racing still ran in his veins.
ADVERTISEMENT
Article continues below this ad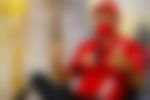 According to 'F1-Insider.com,' (translated by Google), "Vettel made the decision to stay last Saturday, just after his exit from the first qualifying section for the Italian Grand Prix.
"He fled onto his bike and started cycling. Observers said he wanted to vent in the royal park. Instead, Vettel drove to the parabolic and watched. How the 1000 PS bullets race through one of the fastest and most traditional corners in F1."
ADVERTISEMENT
Article continues below this ad
And so the 4-time World Champion will stay on, another few years at least. Let's hope a new dawn at Aston Martin brings along with it many more wins and podiums for Vettel.