Here's Where F1 Reportedly Aims to Trial 3 Sprint Races in 2021
Published 02/09/2021, 5:10 AM EST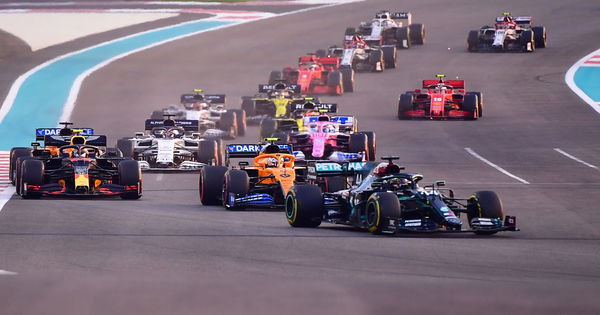 ---
---
Over the past few years, there have been growing complaints about F1 becoming a tad bit dreary. This may be down to the fact that the last time we had a title race was five years ago.
ADVERTISEMENT
Article continues below this ad
Since then Mercedes, or rather Lewis Hamilton, in particular, have achieved total domination over the grid. However, the sport is interested in taking steps to keep F1 fresh and give fans something new to look forward to.
Recently, F1 boss Stefano Domenicali revealed that they are considering the possibility of accommodating sprint races into the calendar. The sprint race is a common feature of F1's feeder series. It now looks as though those talks are heating up.
ADVERTISEMENT
Article continues below this ad
The idea of having sprint races will be voted upon, come this Thursday (February 11). A report by RaceFans states that the idea is to trial 3 sprint races in the coming season.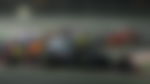 What are the venues F1 seems to be targeting for the sprint races in 2021?
The report reveals that the three venues under consideration are in Canada, Italy, and Brazil. The tracks that are likely to play host to F1's new idea would be the Gilles Villeneuve Circuit, Monza, and Interlagos. These races are planned to be run on Saturdays.
A typical sprint race operates in a one hour window and doesn't feature any pit stops. Not much is known about the nature of these sprint races, though. Other aspects such as championship points, rules, strategy, will be discussed on February 11.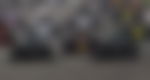 Apart from introducing a new novel aspect that could in theory attract more audience, the sprint race shouldn't really differ much from the regular racing.
Sure, teams may have the license of unleashing the cars' full potential, but the running order at the front of the grid shouldn't really be affected.
So, expect Mercedes to continue their domination even in sprint races with Red Bull, or rather Max Verstappen, throwing a spanner in their works every now and then.
ADVERTISEMENT
Article continues below this ad
Sprint race or not, the regular action will continue and that's what teams and fans would be focused on at the moment.
The season opener may be over a month away, but until then, fans have the car launches to look forward to.
Let us know in the comments which car's launch are you most excited for.
ADVERTISEMENT
Article continues below this ad