Just when everything seemed peachy keen in the post-pandemic resumption of F1, the first cause of concern has cropped up. One of the biggest talking points from the drivers' press conference on Thursday was the absence of Racing Point driver Sergio Perez.
The reason for his absence was even more concerning. According to the Silverstone-based team's official Twitter account, Perez's latest Covid-19 test has revealed an inconclusive result.
They posted a Tweet that read, "Sergio Perez is not at the circuit today following an inconclusive test result. He is self-isolating awaiting the results of a retest."
UPDATE: @SChecoPerez is not at the circuit today following an inconclusive test result.

He is self-isolating awaiting the results of a retest.#F1 #BritishGP

— BWT Racing Point F1 Team (@RacingPointF1) July 30, 2020
God forbid if Checo does indeed have the virus, he will not be able to participate in the British Grand Prix on Sunday. This will leave Racing Point scrambling to call up one of their two replacement drivers.
Who are they, you ask? Stoffel Vandoorne and Esteban Gutierrez. In addition, they stand in as reserve drivers for Mercedes.
However, only one of them could be really in line for a surprise F1 call-up.
Racing Point could pick Esteban Gutierrez over Stoffel Vandoorne as back-up for Sergio Perez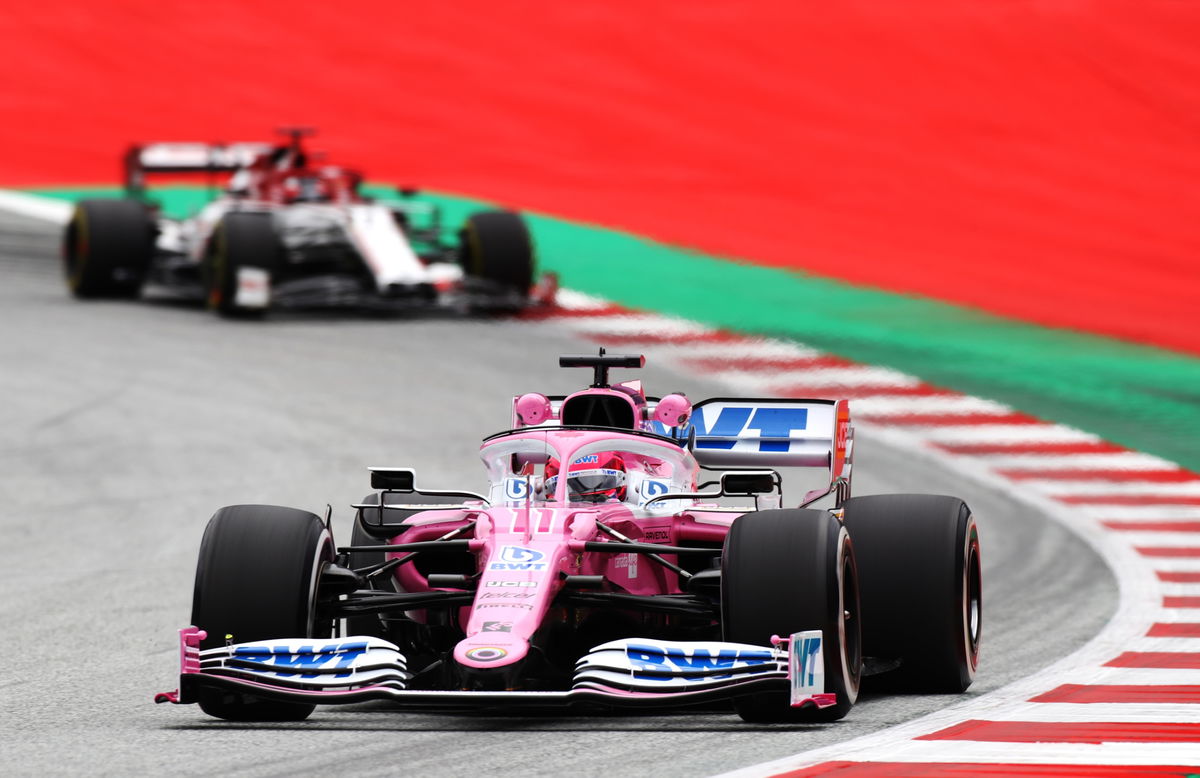 At the start of the season, these two wouldn't have expected to feature in an F1 race anytime soon. However, desperate times have called for desperate measures. Between the two of them, Gutierrez is the one with a greater number of F1 entries (59).
However, Vandoorne (42 entries) has had the most recent F1 experience, having driven for McLaren from 2016 to 2018. The Belgian also possesses a superior points tally of 26 points compared to Gutierrez's rather thin score of 9.
While it would seem that Vandoorne is the best replacement for Perez, that, unfortunately, may not be the case. With Vandoorne racing in the Formula E series, he may not be available for the British Grand Prix.
That means Gutierrez could be back in the cockpit of an F1 car after 4 years! Bear in mind that the Mexican hasn't even driven the RP20 yet.
If needed, Racing Point would look set to call on Esteban Gutierrez to step in this weekend. Vandoorne not on-site at Silverstone due to Berlin Formula E prep.

But big 'if'. Inconclusive test result ≠ positive result. Await to see what the second test says#F1 #BritishGP

— Luke Smith (@LukeSmithF1) July 30, 2020
The potential loss of Perez, if he were to test positive, would come as a huge blow to the team. Dubbed as the 'Pink Mercedes', Racing Point have emerged as this season's dark horse.
The RP20 could very well be called the second-best car on the grid. As such, their drivers have also benefitted. Perez himself has collected 22 points from the opening three races and had a strong claim to the podium at Silverstone.
However, if his availability is in doubt, Racing Point may have to shift gears to a damage limitation strategy.
SOURCE- Twitter.com