Here's Why a 2-Year Contract Could be a Win-Win for Both Lewis Hamilton and Mercedes
Published 01/06/2021, 7:55 AM EST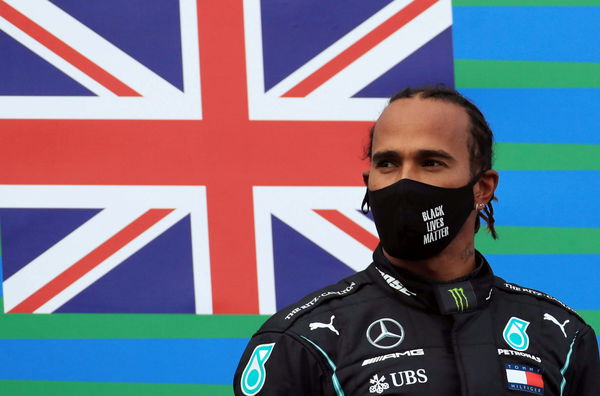 ---
---
With no racing action to focus on, attention automatically turns to driver deals during this period. However, apart from one seat, the rest of the grid is set in stone for 2021. But that one seat in question is the coveted Mercedes seat. The same seat in which Sir Lewis Hamilton won his seventh world title not too long ago.
ADVERTISEMENT
Article continues below this ad
It seems incredibly amusing that the man who is one of the greatest of all time still doesn't have a drive. But that's not because Mercedes has refused to offer him a contract. The reason is that the two parties are way off from being on even ground.
The Silver Arrows seem to think that Hamilton is asking a little too much from his contract, not just in monetary value (reportedly $49.4 million) but also in terms of his other demands. These include a four-year long contract, a 10% cut from Mercedes championship winning prize money, and a role in the team's electric division.
ADVERTISEMENT
Article continues below this ad
For Mercedes, the latter three demands aren't as concerning as the demand for a 4-year contract. The Brackley-based outfit is slightly skeptical of offering Hamilton such a long deal considering he's already 35 years old.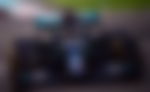 So what's the best possible contract length for both parties? What's the meeting ground?
Mercedes F1 and Lewis Hamilton should agree to a 2-year deal
This should be the ideal length of the deal which will, in theory, be beneficial to both parties. For Mercedes, they'd get their legend to stay on for two more years, and barring something miraculously bad, will win two more championship titles.
By getting Hamilton to stay for two years, they could also usher in the next era, with George Russell. Let's face it, Valtteri Bottas is very unlikely to be in the Mercedes cockpit come 2022. Russell has shown more than enough to suggest that he'll be Lewis' successor to the Mercedes throne.
However, the Silver Arrows wouldn't want to put too much pressure on Russell right from the get go. By giving him one season alongside Hamilton, Russell will learn from the best and would undoubtedly grow to touch his full potential sooner. He could then eventually take over the reins from Hamilton.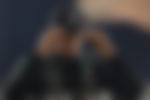 From Hamilton's perspective, it would offer him the safety of having a contract in the first place and the virtual guarantee of winning two more world titles, thus surpassing Michael Schumacher's record.
ADVERTISEMENT
Article continues below this ad
Moreover, if Hamilton is still firing on all cylinders after two years, he could ask for a more lucrative contract for another two years (bear in mind Hamilton earned a lot more than $49.4 million per year prior to the pandemic).
In a worst-case scenario that is very unlikely to happen, if Lewis were to fade to a large extent in the next two years, he could leave the sport on his own terms instead of having his contract axed midway.
ADVERTISEMENT
Article continues below this ad
Surely, this is the most even ground for a new contract, do you agree? If not, leave a comment down below with what you think should be the ideal contract.