French F1 driver Romain Grosjean often has a reputation for being a crash king. He began his F1 career in 2009 with Renault, partnering Fernando Alonso briefly. He returned to F1 once again in 2012, this time alongside Kimi Raikkonen, and now he partners Kevin Magnussen at Haas F1.
Grosjean recently spoke about all the teammates he has faced during his F1 career. When he opened up on the Dane, Grosjean said, "Well, he's fast. He's really fast. So Kev is a tough team mate to beat. He's a proper Viking, he'll never let it go. He's amazing. I wasn't happy with him before I was his team mate. But when you're in the same team, you know he fights as hard as he can to bring points to the team, it's amazing."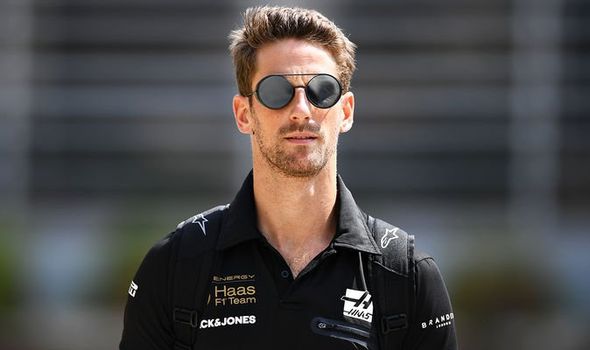 How is the Romain Grosjean-Kevin Magnussen relationship?
Admittedly, the two Haas drivers have had their fair share of run-ins and collisions over the years. They even clipped each other a couple of times in 2019, with their Silverstone collision as the most significant. Formula One: Drive to Survive Season 2 made a huge dramatic production about the collision and the subsequent Guenther Steiner meltdown.
However, Grosjean insists that all that is in the past and they have moved on. He declared, "So yeah, we had a few [collisions] last year but then we talked and we just adapted the way we are racing together as we had a different point of view, that was all, and then we changed it. And now it's pretty good."
For the moment, Romain Grosjean and Kevin Magnussen are trying their hardest to stay safe during the COVID-19 crisis. Rest assured, all their rivals and contemporaries are doing the same. It is only natural that everyone is bored stiff from the lack of racing. However, they all aware of the coronavirus pandemic's lethality and are all concerned about their health.