'He's at Hamilton's Level' – Max Verstappen Gets High Praise From Former F1 World Champion
Published 03/22/2021, 7:31 AM EDT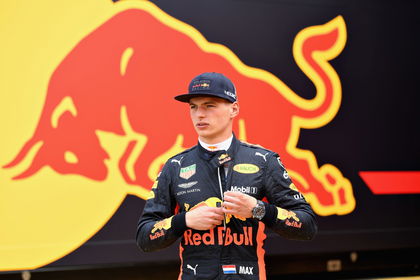 ---
---
There is no doubting the abundance of talent and skill Max Verstappen possesses. The Red Bull driver is only 23, but has already managed to win 10 races and 42 podiums despite not even driving the best car on the grid. Until now, that is.
ADVERTISEMENT
Article continues below this ad
With the Austrian team's 2021 challenger looking pretty solid, it's no surprise to see people touting Verstappen to make a charge for the title. In fact, former world champion Nico Rosberg went one step further and said he is on the same level as Lewis Hamilton.
Incidentally, these were the same words echoed by another former F1 driver some days ago.
ADVERTISEMENT
Article continues below this ad
Rosberg and Hamilton shared an intense rivalry when the duo were at Mercedes. However, the former does indeed have a lot of respect for the seven-time world champion. Nevertheless, the German doesn't believe his ex-teammate is in a class of his own; he claims Verstappen to be just as good.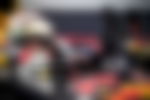 Speaking about the Dutch ace, Nico said (translated via Google), "He's so strong, he's at Hamilton's level now. The two of them are on a different level from the others."
Also: WATCH: Bottas Teases Max Verstappen in F1 Testing: "It's Your Seat"
Hamilton fans may not like this claim from Rosberg, but in truth, Max has already shown he can beat Lewis in inferior machinery. The two aces for their respective teams have already had quite a few epic duels in the past. Hopefully, this year we see some more thrilling battles from them.
Rosberg expecting thrilling season with Red Bull and Max Verstappen taking on the perennial champions
ADVERTISEMENT
Article continues below this ad
The 2016 world championship-winning driver believes the upcoming season could reinvigorate the dying excitement in the sport of F1.
He said, "If Red Bull really starts in front, that would be fantastic. Because it would be exciting to see how Mercedes reacts, what they invent to go get it. Understand what Hamilton will try and will certainly do everything to win eighth title. And with a Vertsappen who can't wait to win it will all be a lot of fun."
The buildup to the 2021 season has definitely been impressive. But whether it would actually live up to these high expectations is the question on everyone's lips.
ADVERTISEMENT
Article continues below this ad
Will we finally get to witness a race for the title? Can Max and Red Bull pull the ultimate heist? All will be revealed on March 28 in Bahrain.