"He's Frustrated"- Safety Car Driver Responds to Lewis Hamilton's Whinging
Published 10/28/2020, 6:01 AM EDT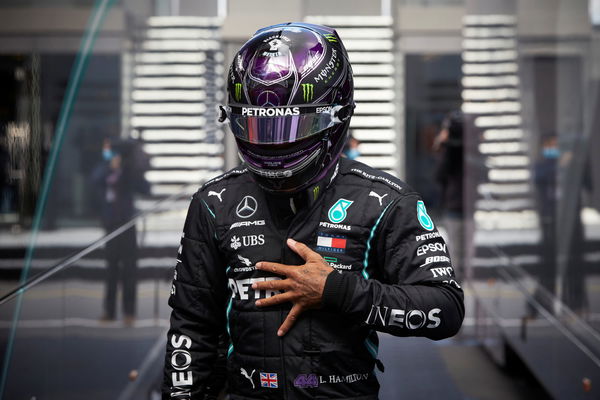 ---
---
In recent months, Lewis Hamilton has been complaining a lot about the safety car driving too slow during the races. Bernd Maylander, the safety car driver, revealed that he is aware of what Lewis says through the radio as he has the option of getting to hear the drivers' team radio messages.
ADVERTISEMENT
Article continues below this ad
He also claimed that the 6-time World Champion may have been frustrated that the safety car ruined the healthy lead that he managed to create during the race.
Bernd's Response to Lewis Hamilton and his criticism
ADVERTISEMENT
Article continues below this ad
During a podcast, Maylander revealed that he gets messages from his friends in the middle of a race the moment Lewis complains about his driving.
"Sometimes during the race, I get messages from friends. 'Lewis was already complaining you're driving too slow. Is that true?'," he told F1's Beyond the Grid.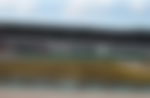 He also acknowledged Lewis's frustration with the safety cars. "I can understand him. Because if he's the leader in the race. And let's say he's leading by 10 seconds. And then the safety car is driving slow.
"He's frustrated. But in the end, he knows it's a quick road car, but it is not a race car. So he understands completely. That's, let's say, his character.
"Also, Sebastian or other drivers complain the safety car is too slow. For me personally, no problem," he clarified.
There's no need for me to listen to the drivers' radio messages: Bernd
Bernd cleared that, despite having the option to hear the drivers' radio messages during the safety car period, he never opts for it. "I could hear them. I could easily tell the communication guys, 'Let me listen to the drivers as well'," he said.
"But it probably makes no sense. I have a co-driver with me, Richard. He's doing the radio, and he's answering on the radio. I can talk all the time into the radio system.
"But that makes no sense to listen to the drivers for me. I'm listening to race control. I get info from race control."
ADVERTISEMENT
Article continues below this ad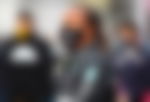 Recently, during the race in Nurburgring, Lewis alleged that the safety was driving too slow during their period. Considering the track temperature was extremely low that day, he mentioned that with the safety car's low speed it was nearly impossible to get his tires up to the optimum temperature.
Looking into the future, the safety car driver might still hear such comments from the Briton and the other drivers over the race weekends in Imola and Turkey as the temperatures are expected to be sub 18°C.
ADVERTISEMENT
Article continues below this ad
But beyond that, Formula 1 will be moving to the Middle East. Hence, the track temperature will be high enough to bring their tires up to temperatures without any trouble.