Highly Dangerous Crash Re-ignites Debate Around Sausage Kerbs as Car Goes Airborne
Published 11/02/2021, 11:05 AM EDT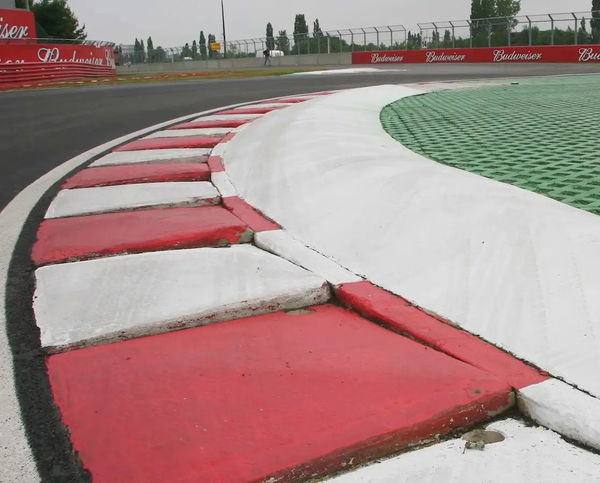 ---
---
Sausage kerbs are once again topic of debate in motorsports.
ADVERTISEMENT
Article continues below this ad
On Sunday, in the last race of the season in Formula Regional European Championship by Alpine (FRECA), both Prema drivers Dino Beganovic and David Vidales were racing in front.
With wheel-to-wheel action for the lead, Vidales tried to make a move from the outside to which Beganovic defended, resulting in both drivers going off track.
ADVERTISEMENT
Article continues below this ad
But as they came back on track, Beganovic hit the sausage kerb at full speed.
This launched his car in the air and then he crashed into Vidales, knocking them both out of the race.
This incident has led to many people again questioning the usage of sausage kerbs.
But, first, what are sausage kerbs?
To put it simply, they're like all kerbs but with small bumps to slow down drivers and prevent them from going off track.
Criticism of sausage kerbs isn't new
In the past few years, the criticism of these kerbs gained a lot of momentum with a string of accidents.
In 2019, Alex Peroni of Formula 3, had a huge crash as his car was sent airborne after hitting those kerbs in Monza.
In Macau's street circuit, Sophia Florsch suffered a horrific crash as her car flew and crashed into the fence.
In Formula 1 too, teams have argued that these kerbs can destroy a car.
These are enough reasons, on enough levels for FIA to remove sausage kerbs altogether. But is all criticism fair?
To some extent.
Sausage Kerbs are there for a reason
If you look at most of the crashes that occur because of sausage kerbs, it's usually when a driver hits them straight at high speeds.
That is not to say that it's the drivers who are at fault for trying to exit quicker on corners and race faster.
But they can avoid them, at least according to F1 Race Director Michael Massi.
"It was a driver's choice. You can drive into a kerb or go to the left of it, which we saw numerous times over the course of the weekend.
The weekend he's referring to is the one in which F1 raced at Monza, wherein Lewis Hamilton and Max Verstappen's incident, the kerbs worked quite well.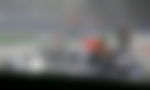 Even so, it is a matter of life and death with crashes at high speeds, so the argument should and will always swing into the driver's interest.
ADVERTISEMENT
Article continues below this ad
It would be interesting to see how FIA, who have made several leaps in keeping the safety of drivers a priority, deal with this issue of sausage kerbs.
Will they introduce an alternative, or will they keep them as they are?
ADVERTISEMENT
Article continues below this ad
Enjoyed reading this article? Download our exclusive app to get 24x7 coverage, latest memes and social media banter. Click here to download.