Hill Worried Sebastian Vettel Walked Into a "Stroll Trap" at Aston Martin F1
Published 06/02/2021, 10:46 AM EDT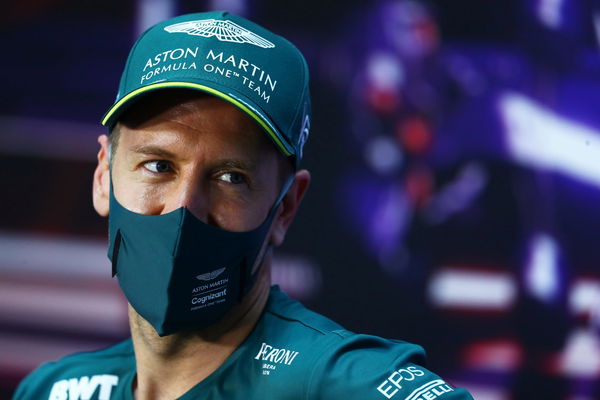 ---
---
Sebastian Vettel, after quite a tough year, has finally bounced back. The four-time world champion claimed a strong fifth at the Monaco Grand Prix place ahead of Pierre Gasly and Lewis Hamilton.
ADVERTISEMENT
Article continues below this ad
It's fair to say the German has not enjoyed the best of times during his past couple of seasons in the sport. Before the onset of the 2020 season, it was announced that Ferrari had replaced him after a series of disappointing performances.
His transfer to Aston Martin was led by some difficult racing at the start of the season, but now a turnaround may have achieved. After a strong Monaco weekend, Vettel became 'driver of the day' and secured his first points of the season.
ADVERTISEMENT
Article continues below this ad
Watch Story: F1 Drivers Salaries Revealed: How Much Do Lewis Hamilton, Vettel and Ricciardo Earn?
His recent performances also worried the former world champion, Damon Hill, who feared for the German's career at one point.
What did Hill say about Sebastian Vettel?
The former Williams driver was bothered about Vettel walking into a 'Stroll trap' after signing for Aston Martin, where things can be inclined towards Lance Stroll as his father Lawrence Stroll has a 16.7% stake in the company.
"It was worrying for a bit, I think he's managed to get out of the quagmire, just in time. I think that there was a time where it looked like he was sinking into this kind of mire and I could imagine him starting to think 'have I just walked into a trap here?' A Stroll trap, with a Stroll family, setting things up for Lance?" said the 1996 world champion.
"It would be easy to think like that and it would have been catastrophic as well if you started to believe that they didn't want you to do well. But he's strong enough to have turned that around.
ADVERTISEMENT
Article continues below this ad
"He's actually delivered some strong performances, started to get to know the car better as well, and is heading in the right direction" said Damon Hill.
Despite all this, the former world champion was delighted to see Vettel crossed the finish line in fifth place, which is his best performance in a long time.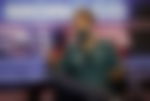 ADVERTISEMENT
Article continues below this ad
After a great weekend in Monaco, can the German replicate his form again in Azerbaijan Grand Prix? What do you think? Let us know in the comment below.