"His Son Drives for Us" – Steiner Confirms Reason Behind Haas' Extreme F1 Livery Change
Published 03/08/2021, 7:10 AM EST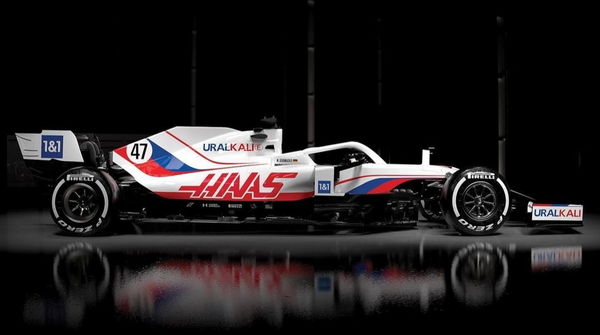 ---
---
Haas F1's newest car for the 2021 season, the VF21, caused a great deal of controversy due to the colors of their livery. The American team became a bit of a laughingstock because of the heavy resemblance their lively bears with the Russian flag. However, team boss Guenther Steiner has defended those very colors, claiming it has got nothing to do with Russia or its flag.
ADVERTISEMENT
Article continues below this ad
The German team principal said, "As I said, a few times last year, on a commercial avenue, we have something to sell, sponsorship, and we need to do that, and that is still our way forward.
"The colors of the American flag are very similar to the Russian bomber, and I don't think it has to do with nationality."
ADVERTISEMENT
Article continues below this ad
In spite of what Steiner says, the focus on their livery won't be going away anytime soon. The team are also under investigation by the World Anti-Doping Agency for the very same Russian connection.
Irrespective of that, Steiner maintains that the team's colors were designed to appeal to Uralkali, the team's title sponsor for the 2021 season. It is a Russian chemical manufacturing company owned by Dmitry Mazepin. Interestingly, Mazepin's son, Nikita, is one of the team's drivers.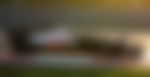 With title sponsorship comes benefits, claims Haas team boss
Steiner said, "Uralkali is the title sponsor of the team and it is called the Uralkali Haas F1 Team and therefore, with that come some benefits.
ADVERTISEMENT
Article continues below this ad
"Obviously, Mr. Mazepin you know owns the company or is the biggest shareholder or the only shareholder of the company, and his son drives for us. But in the end it is Uralkali which sponsors us."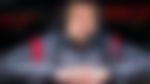 It'll be interesting to see whether the team gets a green light from the WADA over its livery. It certainly has been the most lively of winter months for Haas, but not in a good way. The team has attracted criticism from all sides, and only impressive on-track performances may calm the storm.
ADVERTISEMENT
Article continues below this ad
However, even that's not guaranteed. With an all-rookie driver lineup and what might seemingly be the worst car on the grid, 2021 may prove to be a long and arduous campaign for the Kannapolis-based outfit.