Historic F1 Team Vanwall to Build Six Continuations of Title-Winning Cars
Published 10/20/2020, 2:30 AM EDT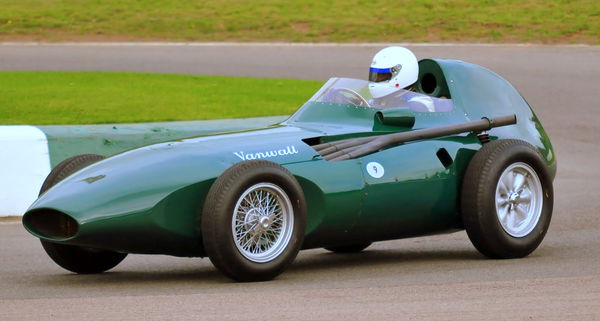 ---
---
The most fascinating part of motorsport racing is the innovation that teams bring to the table. And when it comes to 1958 F1 Constructors' Champions, Vanwall, they never seemed to lack creativity.
ADVERTISEMENT
Article continues below this ad
This modern era of racing has seen the likes of Mercedes and McLaren earn plaudits for their ingenuity. However, to put together ideation into feasible execution is no easy feat.
But, in an attempt to revive a crucial piece of history, Vanwall have undertaken a mission to replicate and build six models of their title-winning car, which would be priced at about £2 million each.
ADVERTISEMENT
Article continues below this ad
Vanwall is a great story of success resulting from innovation
The team's original founder, Tony Vandervell, was apparently determined to match the strength and power of the Ferraris. And while that never progressed consistently, Vanwall are a glorious part of racing history that deserve credit and celebration.
Vanwall Group CEO Iain Sanderson is quoted as saying, "The Vanwall name is too important to consign to history. The Vanwall story is untold to many.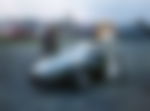 "But it is a great British tale of innovation and achievement. And shows what happens when the right team come together and push themselves fearlessly to reach a clearly defined goal."
1958 was the first time Formula 1 introduced a Constructors' title. And with drivers like Sir Stirling Moss and Tony Brooks powering their way to 3 wins each, Vanwall secured the inaugural championship.
The rebuilt cars will serve as a reminder of historic greatness
ADVERTISEMENT
Article continues below this ad
There is one another objective that Vanwall are seeking to undertake. "On this [62nd] anniversary, we think the time is right to celebrate this great British story of success.
"Faithfully recreating the iconic 1958 championship winning car with six 100% accurate and authentic continuation cars, is a fitting tribute to their historic success.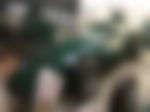 ADVERTISEMENT
Article continues below this ad
"The DNA that made those cars so successful also serves as an inspiring foundation for the future of the Vanwall marque. Which I look forward to sharing in due course," stated Sanderson.
Sometimes, in a quest to admire modern racing technology, we forget to appreciate the story of where it all came from. And the English stalwarts are sending out a strong message- old will always be gold.