"Honda Engine Ran Like Clockwork": Recent Red Bull F1 Run a Bad Omen for Ferrari in Crucial Aspect
Published 06/16/2022, 5:30 AM EDT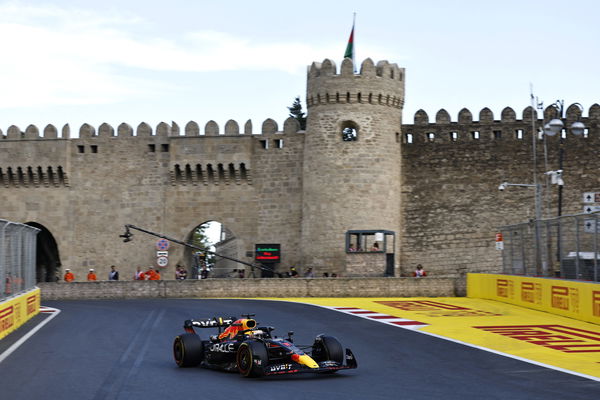 The Azerbaijan Grand Prix was dominated by Red Bull. Taking another 1-2 of the season and now staying eighty points clear of their rival Ferrari, Red Bull showed how well the RB18 is as a car. Yet it was a contrasting weekend for the two constructor championship contenders.
ADVERTISEMENT
Article continues below this ad
Ferrari's championship hopes went up in flames when, along with Charles Leclerc's car, other Ferrari customer cars also had retired due to engine issues. 
ADVERTISEMENT
Article continues below this ad
And to rub salt in the wounds of the Scuderia; there seems to be more trouble headed their way as F1 races in Canada. Although Ferrari has put in a short-term fix for the troubles engine, the Maranello-based outfit is now working on a long-term solution. But as they battle to keep their engines from blowing up, there is further trouble brewing from their competitors at Red Bull Power Trains; whose engines are found at the back of the Red Bulls and AlphaTauri.
How Red Bull's Honda Power Units have been performing in the last few races
Earlier in the season, Red Bull had reasons to worry about the championship. Both cars had retired due to an engine issue in Bahrain and Max Verstappen retired in Australia. This caused some to worry that the engine wasn't reliable enough. Due to lack of fuel pressure in Bahrain and a fuel leak issue in Australia, the championship swung Ferrari's way. 
Since then, however, the Milton Keynes-based outfit has been able to bounce back from the deficit to Ferrari. AMuS has now reported that there is more to come from the team. "The Honda engine ran like clockwork for seven races," the article mentioned.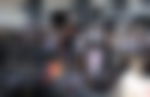 "On top of that, the six-cylinder turbo shows hardly any signs of wear. The performance remains constantly at a high level over the service life. Incidentally, with the fresh engines that both RB18s got planted in Baku, it was not increased." (Translated to English via Google)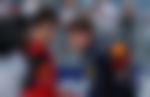 Given that Red Bull has been able to overturn their run of bad luck means they will be contending for the championship till the end of the season. 
Red Bull expects Ferrari to bounce back after a difficult few races
As much as the Austrian team has a cushion of comfort when it comes to points; they aren't resting on their laurels. Red Bull boss, Christian Horner expects Ferrari to sort out their issue and come back fighting for the title. Speaking to Autosport, Horner mentioned the difference between themselves and Ferrari.
ADVERTISEMENT
Article continues below this ad
 "I think they have a very fast car, certainly on a Saturday," he said. "I think on a Sunday, we've been equal to them at pretty much every race that we've been to this year. And I think that was the case again [in Baku] from what we can see in the early laps."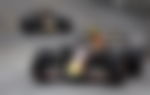 "They will sort their problems out. I've got no doubts about that. But inevitably, I guess it means that there'll be penalties further down the year, in the back end of the year." 
ADVERTISEMENT
Article continues below this ad
Watch This Story: F1 Stars Max Verstappen, George Russell Enjoy Miami Heats Dominant Surge at NBA Playoffs
Horner concluded that things can turn around very quickly in this long championship season. He even mentioned that without Charles Leclerc's retirement, Red Bull would have beaten them with the strategy they chose.