Honda F1 Shuts Down Troll in Spectacular Fashion
Published 05/27/2021, 8:04 AM EDT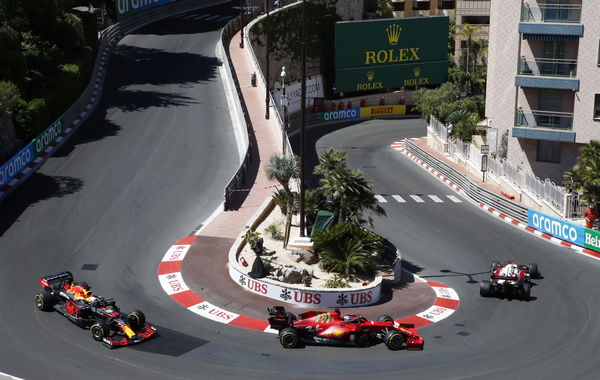 ---
---
At the Monaco Grand Prix, the Red Bull team stampeded to a victory and fourth-place finish. So, the Honda F1 congratulated the team for the incredible display. Of course, the happy moment had to be interrupted when a troll decided to barge into the conversation.
ADVERTISEMENT
Article continues below this ad
The user decided to bring up the infamous flexi-wing controversy. He compared the wing's flexing to a yoga instructor and insinuated that the wing was not legal. Of course, Honda did not take the comment lying down and shot back, "We make engines. And doubt that you do yoga."
ADVERTISEMENT
Article continues below this ad
Over the past few weeks, the Red Bull F1 team has come under fire for the movable wings. According to the F1 technical rules, any part that directly affects a car's aerodynamic performance has to be "rigidly secured." Furthermore, the parts need to "remain immobile in relation to the sprung part of the car."
Red Bull is serious about its title challenge in its final year with Honda F1
The Monaco Grand Prix, for all intents and purposes, proved that the Austrian team is a threat to Mercedes. Max Verstappen has been consistently making Lewis Hamilton sweat on the racetrack. Meanwhile, Sergio Perez is slowly and steadily getting in on the act.
ADVERTISEMENT
Article continues below this ad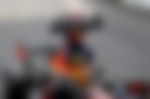 Back in the Mercedes camp, Lewis Hamilton often has to battle it out alone. Over the past couple of races, Valtteri Bottas has faced a spot of bad luck, right from the Imola Grand Prix. Naturally, this could put him under a lot of pressure in regard to his future at Mercedes.
Nevertheless, he has plenty of time to gather himself and mount a comeback. So far, all the wins have been split between Lewis Hamilton and Max Verstappen. Needless to say, the Finnish driver will be keen to return to the top step of the podium. He also knows that if he does not perform up to standard, there is a certain British youngster waiting in the wings.
ADVERTISEMENT
Article continues below this ad