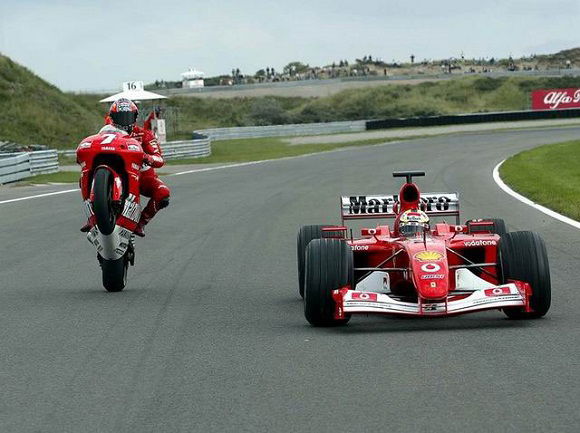 Recently, Repsol Honda MotoGP team manager Alberto Puig spoke about the ongoing coronavirus crisis. He praised MotoGP promoter Dorna Sports for their response to the coronavirus pandemic. At the same time, he took a jab at 4-wheel counterpart, F1, for its "hesitant" approach.
The COVID-19 outbreak spread like wildfire and infected well over 600,000 people worldwide and claimed the lives over 30,000. In the process, it forced the postponement of several sporting events, and even cancellations. Among the victims were the opening eight F1 races and the opening five MotoGP rounds.
Admittedly, F1 left it until the 11th hour to bail out on racing in the Australian Grand Prix. The sport cancelled the event, mere hours before first practice kicked off. Apparently, McLaren triggered the doubt when they withdrew after an employee tested positive for the virus.
What did F1 do wrong that MotoGP did right?
On the other end of the pond, MotoGP cancelled its opening MotoGP race in Qatar a week before the event. This was largely due to restrictions on travel in the country. The Moto3 and Moto2 class races went ahead as scheduled, because the riders were already in Qatar for their pre-season test. Additionally, MotoGP postponed the Thailand, America, Argentina and Spanish GPs.
Speaking about the two top tiers of motor racing, Puig opened up on how they handled the COVID-19 situation. He told Motorsport.com: "I think we have to be very proud of the organiser of our Championship. Dorna has done things with its head, step-by-step, and always listening to the opinion of the health authorities [of every country]."
"From there, it has been evaluating what could and could not be done, but it is very interesting how the entire group that works in the World Championship has been protected.
"If we compare it with F1, with soccer institutions or with the International Olympic Committee – which have been very hesitant – Dorna has done what it had to do."
MotoGP became one of the earliest sporting series to act
Last week, the International Olympic Committee officially postponed the 2020 Tokyo Olympics to next year. However, they faced increasing pressure from various national Olympic committees. Meanwhile the European Football Championships (UEFA Champions League and Europa League) have been cancelled.
Puig praised Dorna CEO Carmelo Ezpeleta, and said: "From the first moment, they [Dorna] was aware of the magnitude of the problem. For that, you have to have clarity of ideas and be smart, and Carmelo Ezpeleta is."
It is note-worthy that Dorna and MotoGP governing body, FIM confirmed the postponement of the Spanish GP. Furthermore, the French and Italian GPs will likely follow suit.
However, the FIM did not issue a revised calendar just yet. This is because, the COVID-19 global situation is a massive hindrance. The last version of the schedule still had all 19 remaining races on the calendar.